Thread Number: 77796 / Tag: Modern Dryers
Help Brits & Europeans! Kenmore/Electrolux Ventless Dryer Problem
[Down to Last]
Cool Washer Stuff on Amazon:
scroll >>> for more items
Post# 1018283 , Reply# 3 &nbsp 12/17/2018 at 13:05 by foraloysius (Leeuwarden, the Netherlands) &nbsp
&nbsp


Post# 1018291 , Reply# 4 &nbsp 12/17/2018 at 14:00 by Stricklybojack (San Diego, CA) &nbsp
&nbsp



.
I got it plugged in and powered up. It just won't run. No codes. Says press "start", I do and nothing happens.
Post# 1018297 , Reply# 6 &nbsp 12/17/2018 at 14:15 by Stricklybojack (San Diego, CA) &nbsp
&nbsp


Post# 1018412 , Reply# 8 &nbsp 12/18/2018 at 09:29 by stricklybojack (San Diego, CA) &nbsp
&nbsp



.
Light goes on when door opened.
Start light does not flash.
The owners manual states there are, "2 house fuses in the dryer circuit." (See pic)
I have been randomly informed the dryer needs to have clothes in it to run...I neglected to load it when testing...
I got some leads to track down. The "2 house fuses"? What is that referring to I wonder.
Post# 1018415 , Reply# 9 &nbsp 12/18/2018 at 10:07 by marky_mark (Sitges, Barcelona) &nbsp
&nbsp



Two house fuses:

In an older North American home, there will have been two separate fuses for the 240 V electric dryer circuit. One fuse for each of the two 120 V hot legs. These days you would generally find a circuit breaker that will only allow both legs to be either on or off; the breaker will not allow one leg to be on and the other to be off.

All of the non-heater components (e.g. motor, timer etc.) in a typical American dryer are connected between neutral and one of the two hot legs (giving 120 V). The heater is connected between both hot legs (giving 240 or 208 V). So if one of the two fuses were to blow, depending which one had blown, you could have power to the dryer for everything but the heater. This would cause the dryer to run and appear to operate normally but not heat.

This doesn't appear to be what's happening in your case. Your problem doesn't fit with the description in the troubleshooting guide regarding two house fuses. However, it may still be worth checking the wiring to make sure that the dryer does indeed have all 4 wires connected correctly and to confirm that it does have a good connection to both of the hots, the neutral and the ground. A faulty electrical connection could be something worth ruling out.
Post# 1018417 , Reply# 10 &nbsp 12/18/2018 at 11:02 by combo52 (Beltsville,Md) &nbsp
&nbsp
Non Starting 24" Electrolux Chinese Condenser Dryer



You need a wiring diagram to figure out what is at fault.

The light going on does indicate a good door switch, An open thermal fuse could keep the start button from responding, There is probably a belt-break switch this could be the problem, either a broken or disconnected belt or a bad BB switch.

Most likely everything in this dryer runs on 240 volts unlike the typical American dryer where most parts except the heater element run on 120 volts, American dryers are built this way so gas versions can be easily built with most electrical parts being interchangeable.

[ It would be too dangerous to allow Electrolux and the Chinese to build this dryer in gas, LOL ]

John L.
Post# 1018484 , Reply# 12 &nbsp 12/19/2018 at 08:34 by foraloysius (Leeuwarden, the Netherlands) &nbsp
&nbsp


Post# 1018514 , Reply# 14 &nbsp 12/19/2018 at 15:10 by reversomatic (east anglia,england,u.k.) &nbsp
&nbsp
child lock


Post# 1018577 , Reply# 15 &nbsp 12/20/2018 at 00:19 by stricklybojack (San Diego, CA) &nbsp
&nbsp


---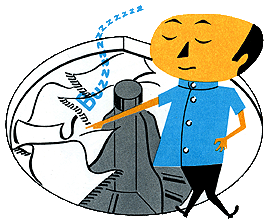 Comes to the Rescue!

The Discuss-o-Mat has stopped, buzzer is sounding!!!
If you would like to reply to this thread please log-in...