Thread Number: 77804 / Tag: Modern Automatic Washers
Australian SQ front loader with built in heater
[Down to Last]
Cool Washer Stuff on Amazon:
scroll >>> for more items
Post# 1018445 &nbsp 12/18/2018 at 17:33

(180 days old)

by mielerod69 (Australia) &nbsp
&nbsp



Hi everyone,

Just discovered the updated SQ front loader for the AU market has a 2000 watt heater. They have listened.

Model is AFBE9BSP305AW01
Post# 1018446 , Reply# 1 &nbsp 12/18/2018 at 17:44

(180 days old)

by appnut (TX) &nbsp
&nbsp



Rod, SQ has had an international version of their front loader with onboard heater before. Also when the original domestic version was under the Amana brand name. but it's good to know they're doing it again for the markets overseas.

Gansky or Jetcone has one of the very few that survived the initial attempt at these for the U.S. market too.
Post# 1018557 , Reply# 3 &nbsp 12/19/2018 at 20:58 by Launderess (Quiet Please, There´s a Lady on Stage) &nbsp
&nbsp
No, you cannot.



IIRC outside early models (long since discontinued) SQ does not offer heaters on their domestic front loaders.

media.datatail.com/docs/manual/83...

www.specsserver.com/CACHE/FRWSIAU...

Note Alliance marketed this feature as hot water "boost". Meaning it was meant much like a dishwasher to take relatively hot water and bring it up to 140F. Even then SQ warned it could take between 30mins to 60mins for this to happen. Meanwhile cycle would not advance until thermostat was satisfied.

Suppose one could do a profile wash starting from cold, but given the puny heater on those SQ washers your laundry likely would be clean long before temps reached 140F.
Post# 1018560 , Reply# 4 &nbsp 12/19/2018 at 21:12 by Joe_in_philly (Philadelphia, PA, USA) &nbsp
&nbsp



If I remember correctly, during the heating phase the SQ FL with the boosted hot water option would heat for 55 seconds, then the heater would turn off and the drum would tumble for 5 seconds. This would continue until the proper temperature was reached. Then the heater would turn off and the washer would proceed with the cycle.
Post# 1018566 , Reply# 5 &nbsp 12/19/2018 at 22:02 by Launderess (Quiet Please, There´s a Lady on Stage) &nbsp
&nbsp



Those early SQ washers had so many shortcomings (short and set cycles, etc....) that many didn't bother even with the added heater. Of course had we known SQ would withdraw and never offer again may have picked one up at the time.

SQ must not have sold many and or those that do have them aren't parting; rarely see the units offered for sale used or otherwise. This after trolling CL, fleaPay and the usual haunts for years now.
Post# 1018567 , Reply# 6 &nbsp 12/19/2018 at 22:06 by Launderess (Quiet Please, There´s a Lady on Stage) &nbsp
&nbsp
Interesting



Looking at chart above; "Cool" would be "cold" water for most European washing machines (heating to 86F). "Cold" water (if you can find a washer with such a setting), is simply tap cold water without any heating.

Looking at various offerings in France, Germany and other European countries as of late it seems "tap cold" (20C) water has been taken off the table. All washers start at 30C/86F, in short are cold fill only.


Post# 1018570 , Reply# 7 &nbsp 12/19/2018 at 23:29 by askolover (South of Nash Vegas, TN) &nbsp
&nbsp


---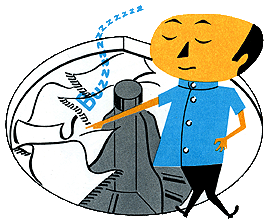 Comes to the Rescue!

The Discuss-o-Mat has stopped, buzzer is sounding!!!
If you would like to reply to this thread please log-in...