Thread Number: 77909 / Tag: Modern Automatic Washers
A novice's question!
[Down to Last]
Cool Washer Stuff on Amazon:
scroll >>> for more items
Post# 1019523 , Reply# 3 &nbsp 12/30/2018 at 18:00

(522 days old)

by DADoES (TX, U.S. of A.) &nbsp
&nbsp

Checkrate/Likes

&nbsp

3

&nbsp &nbsp




 
Was it WP that introduced the full-size toploader HE impeller machine on the U.S. market circa ~2005/2006 via the Kenmore Oasis, Whirlpool Cabrio, and then Maytag Bravos?  The wash action is a reverse-rollover, aka called "blooming."  They were initially based on Fisher & Paykel's floating-basket direct-drive design.  F&P's impeller line is called AquaSmart.  There were also agitator models which added small flexible fins to the impeller with a slim centerpost.

All the major brands offer impeller models now.

Most have both low-water "regular cycles" and deeper-fill "specialty" cycles.  The general trick for good wash action/rollover is not to overfill with water for the load size so the items have contact with the impeller instead of floating.

There are *many* videos on YouTube of various brands and models running various types of loads.

See this thread for my experiences with an F&P AquaSmart.
Latest Acquisitions
---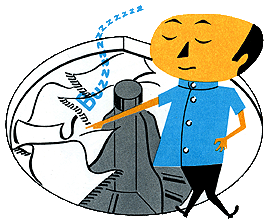 Comes to the Rescue!

The Discuss-o-Mat has stopped, buzzer is sounding!!!
If you would like to reply to this thread please log-in...