Thread Number: 78141 / Tag: Modern Automatic Washers
Whirlpool / Kenmore Lid Switch By Pass
[Down to Last]
Cool Washer Stuff on Amazon:
scroll >>> for more items
Post# 1021685 &nbsp 1/19/2019 at 11:21 by Stricklybojack (San Diego, CA) &nbsp
&nbsp



.
Another day another machine with dog issues. Old dogs were down to one ridge per dog.
Cleaned disgusting upper agitator and put in new dogs. Only top rotates clockwise, and both top and bottom counter clockwise...so far so good. Machine spins fine as it always did.
But I would like to watch it agitate and this has a different lid switch than I am used to. What is the proceedure?
I know I am being lazy and the answer is likely out there in the interwebs, but humor me with your demonstrable superiority on this issue please.


Post# 1021697 , Reply# 1 &nbsp 1/19/2019 at 12:41 by Stricklybojack (San Diego, CA) &nbsp
&nbsp


Post# 1021698 , Reply# 2 &nbsp 1/19/2019 at 12:42 by DADoES (TX, U.S. of A.) &nbsp
&nbsp



 
Open the console, place a jumper across the black and gray (outside) wires on the lid switch harness.  Motor current passes through so use an appropriate-size wire for the jumper.  I insert mine (temporary) into the back of the plug.  You could make a jumper with male spade terminals to connect into the bottom of the plug (disconnect it) ... but be advised it takes smaller terminals than typical.
---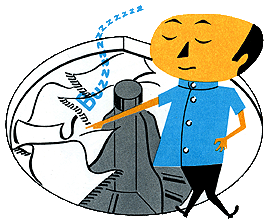 Comes to the Rescue!

The Discuss-o-Mat has stopped, buzzer is sounding!!!
If you would like to reply to this thread please log-in...