Thread Number: 78490 / Tag: Modern Dishwashers
Maytage Jet Clean portable
[Down to Last]
Cool Washer Stuff on Amazon:
scroll >>> for more items
Post# 1025042 &nbsp 2/18/2019 at 17:56 by jmm63 (Denville, NJ) &nbsp
&nbsp



I've had this dishwasher for 12 years now, bought it used when I bought this house. It's been great, cleans really well and until I remodel the kitchen I plan on keeping it. The problem is the racks are rusting in many places and it kind of skeeves me. Lost several tines on the upper and the lower basket is actually broken in several areas.

So any of my AW friends out there have parts in a collection they would sell? I would pay for shipping and parts. I've looked online at parts places but it would almost be cheaper to but a new machine. Would really like to keep this one for as long as I can.

Its model MDC5100AWB - Serial # 30793189GA
Any help would be appreciated!!!!!!!
Post# 1025083 , Reply# 2 &nbsp 2/19/2019 at 06:03 by askolover (South of Nash Vegas, TN) &nbsp
&nbsp


Post# 1025087 , Reply# 3 &nbsp 2/19/2019 at 07:20 by jmm63 (Denville, NJ) &nbsp
&nbsp


Post# 1025092 , Reply# 4 &nbsp 2/19/2019 at 10:59 by Iheartmaytag (Wichita, Kansas) &nbsp
&nbsp
Pardon,


---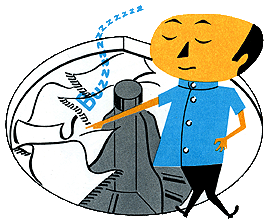 Comes to the Rescue!

The Discuss-o-Mat has stopped, buzzer is sounding!!!
If you would like to reply to this thread please log-in...