Thread Number: 78930 / Tag: Modern Dryers
Dryer making weird noise when drying cloth, please help
[Down to Last]
Cool Washer Stuff on Amazon:
scroll >>> for more items
Post# 1028939 , Reply# 1 &nbsp 4/4/2019 at 11:52

(423 days old)

by DADoES (TX,†U.S. of A.) &nbsp
&nbsp

Checkrate/Likes

&nbsp

2

&nbsp &nbsp




†
Could be the belt idler pulley.

I also recently ran across a discussion that Samsung dryers have a problem with the spring clips that anchor the motor to the mounting brackets in the base being lightweight and low-quality, loosen which causes the motor to rattle.† The rubber cushions on the motor that sit into the mounting brackets can also deform or loosen and cause increased operational noise.
---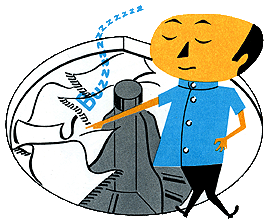 Comes to the Rescue!

The Discuss-o-Mat has stopped, buzzer is sounding!!!
If you would like to reply to this thread please log-in...