Thread Number: 79049 / Tag: Modern Automatic Washers
Maytag Dependable care with loose agitator
[Down to Last]
Cool Washer Stuff on Amazon:
scroll >>> for more items
Post# 1030053 , Reply# 5 &nbsp 4/16/2019 at 11:49

(448 days old)

by Yogitunes (New Jersey) &nbsp
&nbsp


Post# 1030075 , Reply# 6 &nbsp 4/16/2019 at 16:28

(448 days old)

by nmassman44 (Boston North Shore Massachusetts) &nbsp
&nbsp

Checkrate/Likes

&nbsp

2

&nbsp &nbsp




I have to chime in here...on the Maytag LAT 9356 that I had..brand new...the agitator did go up and down on each stroke...the set screw was all the way in but thatís how it was ...even with the LoadSensor Agitator. With my A613 the PowerFin agitator also had a set screw and it too rode up and down the shaft. I found it annoying just a tad, so I found a Maytag washer that was trashed and I was able to pull out the agitator that was in pristine shape and removed the stop ring that held the agitator in place. I removed the agitator from the 613 and put in the donor stop ring and then put the PowerFin donor agitator into the 613...no more bouncy agitator. Also the 613 had the long stroke transmission like the donor washer.
---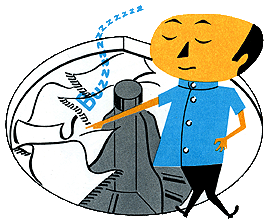 Comes to the Rescue!

The Discuss-o-Mat has stopped, buzzer is sounding!!!
If you would like to reply to this thread please log-in...