Thread Number: 79361 / Tag: Modern Automatic Washers
Whirlpool Calypso Washer
[Down to Last]
Cool Washer Stuff on Amazon:
scroll >>> for more items
Post# 1032858 , Reply# 2 &nbsp 5/17/2019 at 04:27

(387 days old)

by DADoES (TX, U.S. of A.) &nbsp
&nbsp

Checkrate/Likes

&nbsp

4

&nbsp &nbsp




 
Calypso is a belt-drive mechanism.  Spin brake is similar to WP direct-drive.  A U-joint allows the wash plate to wobble.  A leveler mechanism centers the axis for spin, tilts it at an angle for agitation.  The motor reverses for agitate (nutation) or spin.  Agitate direction, the brake engages, the leveler tilts, and the wash plate wobbles.  Spin direction, the leveler straightens, brake releases, and the whole thing spins.  The pump is a separate electric motor that reverses for drain or recirculation.  It recirculates during all wash and rinse operations, except spin sprays.  There are videos on YouTube that shows the action and operational sounds.

Cabrio/Oasis/Bravos are completely different mechanisms and actions.
---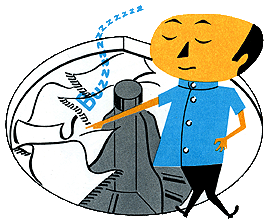 Comes to the Rescue!

The Discuss-o-Mat has stopped, buzzer is sounding!!!
If you would like to reply to this thread please log-in...