Thread Number: 79603 / Tag: Modern Automatic Washers
Quick question.
[Down to Last]
Cool Washer Stuff on Amazon:
scroll >>> for more items
Post# 1035054 , Reply# 1 &nbsp 6/10/2019 at 22:55

(356 days old)

by Launderess (Quiet Please, There´s a Lady on Stage) &nbsp
&nbsp

Checkrate/Likes

&nbsp

5

&nbsp &nbsp

Wood was common material



For wash tubs and then early washing machines both commercial and domestic. IIRC Troy and other makers of industrial washers offered machines with wooden tubs right up until or before WWII.

Wood was cheap, easy to fasten into parts and thus in some ways ideally suited for purpose of laundry equipment. Long as the wood in question was of the non-resinous variety there wasn't much bother about it staining laundry.

However there were issues....

Wood was very difficult to keep clean and sanitary. Think about wood cutting boards and you get the idea.

Also to keep from cracking/splitting once wet wood tubs shouldn't be allowed to dry out at or for very long. This meant over long periods of non-use (such as vacations, plant shut downs) the wood could warp, crack and or split.

Finally wood wasn't always impervious to the constant attack of hot (or boiling) water, and chemicals used for laundry day.
---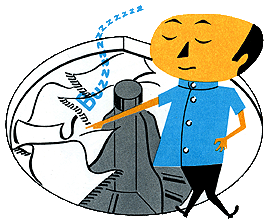 Comes to the Rescue!

The Discuss-o-Mat has stopped, buzzer is sounding!!!
If you would like to reply to this thread please log-in...