Thread Number: 79801 / Tag: Modern Dryers
Whirlpool recall due to fire risk
[Down to Last]
Cool Washer Stuff on Amazon:
scroll >>> for more items
Post# 1037015 , Reply# 2 &nbsp 7/3/2019 at 06:08

(337 days old)

by LowEfficiency (Iowa) &nbsp
&nbsp




How do the numbers add up here?

* 1.7 million faulty dryers have already been modified ("repaired") to avoid fires...
* Whirlpool says the modified dryers are safe
* The modified dryers are still catching on fire
* At some point Whirlpool realized this and changed from repairing units to just replacing them
* 500,000 were previously recalled, with news now that possibly up to 800,000 (300,000 more than the recall) are actually faulty



So theoretically, the number of dangerous dryers is still quite high - possibly much higher than that 800,000?
800K is a lot less than 1.7M, and that 1.7M is only the number that have been "repaired", not the number in service...



Post# 1037216 , Reply# 5 &nbsp 7/5/2019 at 09:30

(335 days old)

by Frigilux (The Minnesota Prairie) &nbsp
&nbsp



I had one of these dryer vent flaps on the north side of my house. Through a series of Electrolux-made Frigidaire dryers, I'd only need to pull the screen off the bottom and clean it every 4 months or so. When the 2015 (or thereabouts) Whirlpool-built Maytag dryer was installed, I was horrified to find I needed to clean the screen every 2 or 3 weeks. Couldn't believe so much lint was escaping the dryer. It performed beautifully and the sensor system was spot-on; but I always wondered if a lot of lint was building up elsewhere inside the dryer, as well.
Post# 1037227 , Reply# 6 &nbsp 7/5/2019 at 13:09

(335 days old)

by Maytag85 (Sean A806) &nbsp
&nbsp
Reply #5



Was your Whirlpool-built Maytag dryer a 29" top filter model? One thing I've noticed with the 29" too filter dryers is the plenum the lint screen/filter slides into seems to accumulate a lot of lint, and will bog down the dryers' performance if it isn't cleaned out at least once a year.

My KM 24" portable dryer is a different design but uses similar parts, and I had it hooked up in my garage for a short while, and after 2 to 3 weeks of service, I had to remove the rear panel and clean all of the lint build up out of the lint filter/screen plenum.
Post# 1037260 , Reply# 7 &nbsp 7/5/2019 at 19:45

(335 days old)

by Frigilux (The Minnesota Prairie) &nbsp
&nbsp



I had the Maxima 8100 pair, purchased in September of 2015. Loved both the washer and dryer—both performed beautifully—but couldn't bring them with me when I sold the house in the summer of 2017 and moved into an apartment. They're too large for the cramped laundry space. The only thing that struck me as odd was the amount of lint that escaped out the dryer vent compared to the string of Frigidaires that came before it.
Post# 1037286 , Reply# 8 &nbsp 7/6/2019 at 05:32

(334 days old)

by mark_wpduet (Lexington KY) &nbsp
&nbsp
I've never had a dryer



other than Kenmore/Whirlpool made machines, and I can say for sure that yes a lot of lint escapes the dryer. It's amazing with so many different setups people have for venting, and the issues people have of their vent run getting blocked up with lint that escapes, that they can't create a dryer that catches all the lint. I didn't realize that other brands less lint escaped. I always just figured this is one of those things that will always be with dryer designs.
---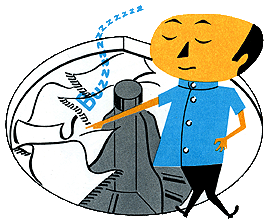 Comes to the Rescue!

The Discuss-o-Mat has stopped, buzzer is sounding!!!
If you would like to reply to this thread please log-in...