Thread Number: 81308 / Tag: Modern Automatic Washers
Frigidaire Front Load washers are JUNK!
[Down to Last]
Cool Washer Stuff on Amazon:
scroll >>> for more items
Post# 1053284 &nbsp 12/5/2019 at 22:24 by MaytagNeptune (Interlochen MI) &nbsp
&nbsp



I had the Rear controlled model. GLTR1670AS1. I one day went to start a load and then I heard... BOING BANG BANG BOING BANG! I immediately put it on drain and removed the water and put the sopping wet clothes in my former 1988 Kenmore dryer. Me and my father took it apart and found that the spider had disintegrated apart. Looked for Replacement part and Frigidaire doesn't care about their customers and I looked and They don't sell the spider separate from the drum. I threw the hunk of junk in the garage and brought in my Maytag Neptune MAH4000AWQ. I then dismantled the rest of that frigidaire and threw the remains into the crusher. Thanks Frigidaire for giving me the crappiest gift you could get. $60 and a ton of my time... Down the Insinkerator. Looking for a LG TROMM as a Replacement. This Frigidaire was a Gift from my aunt and basically I want a LG TROMM because that is what my aunt has and is also the only Front loader with a affordably priced spider. In the video I heard exactly 0:36. Will not be fixing this brand again! (Anything Newer then WCI Age) CLICK HERE TO GO TO MaytagNeptune's LINK
Post# 1053287 , Reply# 2 &nbsp 12/5/2019 at 23:28 by whatsername (Loveland, CO) &nbsp
&nbsp



Yep, always thought seeing the many different permutations of this machine was fun. Had one in college that I liked a lot. They're quite common in vacation rentals out here so I still get to use one from time to time. My favorite is the GE Profile with the color logic controls but it seems to be one of the least common versions.
Post# 1053351 , Reply# 5 &nbsp 12/6/2019 at 15:49 by MaytagNeptune (Interlochen MI) &nbsp
&nbsp
SO am I one of the Unlucky ones?



It washed well but it was not just the spider.. I also had this machine have trouble balancing loads. it sometimes would not spin up after trying like 3 times. I have also had it not spin even if the load is balanced. It felt well built but it has had too many problems. I'm sorry If I hurt anyone's feelings.
Post# 1053359 , Reply# 7 &nbsp 12/6/2019 at 18:01 by Yogitunes (New Jersey) &nbsp
&nbsp



I would have to say you got a dud there, and rare at that....

for the most part these were bullet proof in my experience....I paid 25.00 for the one I currently have...

a no nonsense machine that would handle anything you threw at it....

as mentioned I prefer the Kenmore version, more options to select from, a boosted ATC, solenoid operated dispensers was a plus as well as status lights...the dryers also sported a stainless drum and soft heat

these would rev up to a high speed spin without any hassle.....some models had an unusual final spin, some stayed at high speed during the whole spin, and a few of them only revved up during the last 60 seconds....

I would advise, dont give up, and to give another a try....you might be surprised....

as mentioned too, the GE versions had a colorful control panel....
Post# 1053362 , Reply# 8 &nbsp 12/6/2019 at 18:24 by ea56 (Cotati, Calif.) &nbsp
&nbsp

Checkrate/Likes

&nbsp

1

&nbsp &nbsp




The last decent FL washer I owned was one of these Frigidaire FL's, a rear control model. I should have kept it. If FL washers were still made like these I'd consider another one.

There was none of this hunting for a sweet spot to balance and spin, they just did want they were supposed to do, wash laundry with enough water that you could SEE water in the drum, and they started and COMPLETED spinning each and every load.

I like the old fashioned electro mechanical controls way better than all this new control board and "algorithm" nonsense.

Eddie
Post# 1055159 , Reply# 12 &nbsp 12/22/2019 at 16:00 by Yogitunes (New Jersey) &nbsp
&nbsp



the first versions that came out had a linkage lever setup connected to the timer for selecting where the water would go in each dispenser at the proper time....over time, the linkage would wear a bit, and it would not dispense as it should....

I dont know when, but they were switched to solenoid setup right on the dispenser drawer holder.....more of a fool proof method...


---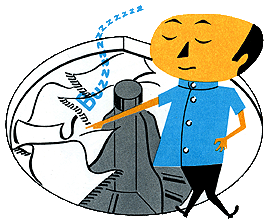 Comes to the Rescue!

The Discuss-o-Mat has stopped, buzzer is sounding!!!
If you would like to reply to this thread please log-in...