Thread Number: 81527 / Tag: Modern Automatic Washers
Rental Home - Washer/Dryer/Dishwasher
[Down to Last]
Cool Washer Stuff on Amazon:
scroll >>> for more items
Post# 1055708 , Reply# 3 &nbsp 12/27/2019 at 10:56

(273 days old)

by johnb300m (Chicago) &nbsp
&nbsp

Checkrate/Likes

&nbsp

2

&nbsp &nbsp




Is this a luxury rental house?
I'd shy away from putting anything as nice as a Meile or Bosch or KitchenAid in a rental where people will just abuse it. Unless you find them used for a good deal on Craigslist.

I think the washers are good choices. Pretty tough and reliable for today's standards.

As for the dishwasher, I'd steer towards simple, since it very likely will be abused.

I'd probably go with something along the lines of this durable and very affordable Maytag, on sale now.
The MT has a self cleaning filter that tenants won't have to worry about [never] cleaning.
www.homedepot.com/p/Mayta...

Or this affordable and simple Whirlpool model. It has a filter cup, but it's mostly self-cleaning.
And could be cleaned out by the cleaning crew (or you) between tenants. (Since they'll never clean it)
www.homedepot.com/p/Whirl...

Cheers.

Post# 1055725 , Reply# 5 &nbsp 12/27/2019 at 15:16

(272 days old)

by pierreandreply4 (St-Bruno de montarville (province of quebec) canada) &nbsp
&nbsp



this link shows vacation rental might give you some ideas for appliances some vacation rental have pretty basic appliances but the object is to help you chose depending on how much your willing to spend on the appliance you went to include in the rent

www.floridasunshine.com/hometours...
---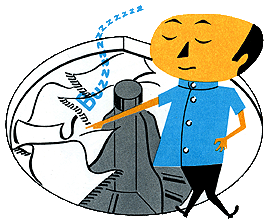 Comes to the Rescue!

The Discuss-o-Mat has stopped, buzzer is sounding!!!
If you would like to reply to this thread please log-in...