Thread Number: 81679 / Tag: Modern Automatic Washers
Question: Miele 4800 series washer (& dryer) for American market, what's the good, bad & ugly?
[Down to Last]
Cool Washer Stuff on Amazon:
scroll >>> for more items
Post# 1056854 &nbsp 1/8/2020 at 09:50

(255 days old)

by RevvinKevin (Tinseltown - Shakey Town - La-La Land) &nbsp
&nbsp





I'm thinking about suggesting one of these large capacity washers and matching dryer to some friends. I have a handful of the smaller "Euro size" Miele's and know those are very solid.

I think I remember hearing this 4800 series and the companion dryers had some issues, but I don't remember what they were. This pair is at a used appliance store and are listed as "refurbished". I plan to contact the shop today and ask more about them, but wanted to get your input too.

I called Miele and they said the 4800 series was built from 2003 to 2009.

Thanks much!
Kevin




This post was last edited 01/08/2020 at 11:30
Post# 1056873 , Reply# 1 &nbsp 1/8/2020 at 12:25

(255 days old)

by Launderess (Quiet Please, There´s a Lady on Stage) &nbsp
&nbsp

Checkrate/Likes

&nbsp

2

&nbsp &nbsp

Were not Miele's shining moment.



Despite their size 4XXX washers had less capacity than 3XXX series washers released at same time. This was due to former being limited (on Normal cycles) to using only 3/4 capacity of tub (according to Miele's directions).

Build quality wise 4XXX washers when seen side by side against 3XXX paled in comparison. This sadly was proven true by numerous issues with all versions of 4XXX washer from leaking, door seal issues, detergent drawers that wouldn't remain closed, etc....


Matching dryers had their own issues, especially gas version. So much so Miele no longer offers gas dryers for North American residential market.


There was a reason after all the R&D along with associated costs Miele scrapped 4XXX washers and matching dryers not long after introduction.


One would think with Miele's vast experience in building uber sized washers and dryers for European market they would have nailed the 4XXX series washing machines and matching dryers, but that didn't seem to be case. Whirlpool's Duet line beat Miele hands down on many levels.

If you can find a low use and or gently cared for set things might be different, but check with Miele USA about spare parts availability. Both washer and dryer are orphaned appliances discontinued by Miele. As such availability of spares may be limited.

Interestingly Bosch (also with much fanfare, R&D, etc...) released their Nexxt washer and dryer line around same time as Miele's uber sized offering. They too failed and products were withdrawn from USA market.

If time isn't of essence I'd look for a Miele Little Giant W&D or at least washer. Streets ahead of 4XXX units with rock solid construction and durability Miele that has made Miele famous.
Post# 1056882 , Reply# 2 &nbsp 1/8/2020 at 13:33

(255 days old)

by Revvinkevin (Tinseltown - Shakey Town - La-La Land) &nbsp
&nbsp





Launderess, thank you! Your knowledge is always greatly appreciated! As I mentioned, I knew these were not the "shining star" of the Miele line up, but couldn't remember exactly why. As they were only in production for 3-4 years, unfortunately it makes sense the spares supply is limited and drying up fast.

Before I called Miele I thought these machines were maybe 5-ish years old, but once I told my friends how old they could be, they decided to pass and look for something newer. I won't bore them with the other details about these machines.

Thank so much!
Kevin

Post# 1056883 , Reply# 3 &nbsp 1/8/2020 at 13:44

(255 days old)

by Launderess (Quiet Please, There´s a Lady on Stage) &nbsp
&nbsp

Checkrate/Likes

&nbsp

1

&nbsp &nbsp




Miele does claim will supply spares for fifteen (15) years after an appliance is discontinued. For instance they recently only stopped ordering spares for 7XX and 1065/1070 washers. The 19xx series recently also no longer receive new parts from Europe IIRC.

This being said if parts in question are used in other Miele appliances they are kept in stock.

Best thing to do when buying a used Miele washer or dryer is get serial numbers, then contact CS/tech support to make inquires. Usually all service calls/issues related to said appliance are logged into history under that number.

At least one member has Miele 4XXX washer, and after some early hiccups machine was replaced with new which has been working well IIRC.





Post# 1056935 , Reply# 4 &nbsp 1/8/2020 at 20:13

(254 days old)

by nmassman44 (Boston North Shore Massachusetts) &nbsp
&nbsp

Checkrate/Likes

&nbsp

2

&nbsp &nbsp




I had a Miele 4800 washer and the 9800 dryer. I spent close to $3k for them and the washer arrived DOA. The drive motor was defective and the tech told me that the Klixon switch was defective and that he would have to replace the motor. He had a motor with him and put it in. That washer did ok after that. The capacity of the washer was equivalent to a Maytag super capacity toploader, not packed or overloaded in my opinion. This washer is insanely heavy at close to 300 pounds. If one has pets, .this washer is not for you. Cat hair does not leave the drum and it will mat on the drum...that was eye opening when I took the load out of the washer.
The dryer I did like. This thing pulled more air thru the load than any dryer I have ever used. A window had to be opened or it would suck all the heat out of the house. The heating system was rather anemic for this kind of air flow movement. The load would barely be warm 15 mins in a cycle. Also the load had to be spun at 1000 rpms plus and if not the load would take up to two hours to dry. I made the mistake to use my Maytag 613 washer and I thought the load was ok dampness wise when it came out of the washer...into the Miele dryer it went and I was not impressed. This dryer also reverses direction randomly as well. Now there is a wet wash weight limit for said dryer...anything over 18 pounds of wet laundry in the drum, the drive belt will break. Yup break and the entire dryer needs to be pulled out and torn down to replace not just one belt, but two. And said belts are not cheap.
when I sold the condo it went with the condo. I don't miss them. At. All...
Post# 1057109 , Reply# 5 &nbsp 1/10/2020 at 00:26

(253 days old)

by Revvinkevin (Tinseltown - Shakey Town - La-La Land) &nbsp
&nbsp


Post# 1057119 , Reply# 6 &nbsp 1/10/2020 at 06:38

(253 days old)

by toploader55 (Massachusetts Sand Bar, Cape Cod) &nbsp
&nbsp

Checkrate/Likes

&nbsp

1

&nbsp &nbsp




Hi Kevin.

Been a long time.

I have a 4842. It has had it's moments when first arriving here but did have it replaced. The second machine has been fine. But I live alone and never overload it. I would be on the fence about purchasing one of these second hand and at this point as turquoise dude says they are probably "Rare as Hen's teeth".

I have treated mine with Kid Gloves. Never used Maximum extract as I felt 1,000 RPM was enough as not to stress out the bearing. Unimatics were 1140 so 140 RPM less was Ok for me.

Once in a blue moon, it will stop mid cycle and start beeping. I cancel the cycle, unplug for a few minutes, restart, and away we go for another year. (Maybe its a timed sequence to line Milele's service department's pocket I don't know. )
I hope writing this is not the "Kiss of Death". LOL. Hope you are well.

And even though it's put me close to over the edge, I have not yet had to call the EMTs.



This post was last edited 01/10/2020 at 09:06
---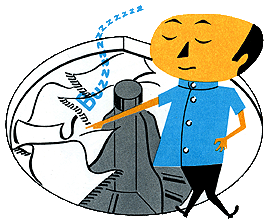 Comes to the Rescue!

The Discuss-o-Mat has stopped, buzzer is sounding!!!
If you would like to reply to this thread please log-in...