Thread Number: 81719 / Tag: Modern Dishwashers
New Maytag Dishwasher Installed
[Down to Last]
Cool Washer Stuff on Amazon:
scroll >>> for more items
Post# 1057243 &nbsp 1/11/2020 at 09:14 by chetlaham (United States) &nbsp
&nbsp

Checkrate/Likes

&nbsp

5

&nbsp &nbsp




It came! After 3 years of putting off replacing the old one I finally got around to my new year's resolution.


I took this over the Kitchen-Aid due to the upper tiered rack and simultaneous operation of both wash arms.





Post# 1057254 , Reply# 4 &nbsp 1/11/2020 at 12:41 by chetlaham (United States) &nbsp
&nbsp

Checkrate/Likes

&nbsp

&nbsp

&nbsp &nbsp

New Dishwasher



I love it! It cleans in circles, zero food particles, and washes off even dried on muck. Everything cops out spotless, that includes no residue or film despite the lack of rinse aid and medium hard water. Even pots and pans come out gleaming- the jets even reach overlapping bowls.


I use Cascade powdered detergent. High temp wash and sani rinse which helps drying. Usually I just open the door after the cycle as the only down side being the machine has no fan and holds steam/moisture.

Its reasonably quiet too.

And yup- no filter to clean.


Sadly it looks like Maytag has discontinued this design- but hey- that means I have a superior machine lol.

Am I in love? Oh yes indeed!


---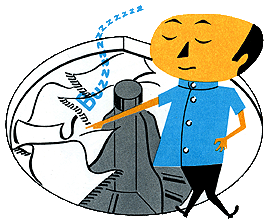 Comes to the Rescue!

The Discuss-o-Mat has stopped, buzzer is sounding!!!
If you would like to reply to this thread please log-in...