Thread Number: 81734 / Tag: Modern Automatic Washers
Pinnacle compact RV frontloader
[Down to Last]
Cool Washer Stuff on Amazon:
scroll >>> for more items
Post# 1057425 &nbsp 1/13/2020 at 03:27 by DADoES (TX, U.S. of A.) &nbsp
&nbsp



 
Friend of my sister lives full-time in an RV, has said machine (and a matching dryer which I missed noticing on the other side of his bedroom closet but sister said she saw it).  He had a couple incidents in the last few days of it failing on the final spin, in one case running what sounds like a balance/distribution route for an hour (so he claims) before aborting.

He asked if I'd look at it, telling sister only that it's a "full-size washer" so I had no advance info of brand/model/type.  He told her that he thinks it's having a "timer problem" (there's no mechanical timer, all electronic).

Anyway, we ran it on a Normal cycle with no clothes and it went through OK, no malfunction.

I gently/discretely questioned him to determine if maybe there was a balancing problem due to load characteristics.  He has been using the machine for 4+ years so reasonably should have a handle on it but one never knows ...

He did mention an occasion (don't know how long ago) of running one pair of jeans that definitely had balancing issues.  He claims that the recent loads weren't of anything unusual.  I explained the problem of balancing a single item, or a sheet with a bath towel, etc.

That's all I had to offer to him.

Wondering if Pinnacle is sourced from ... maybe a Chinese manufacturer such as Midea?
Post# 1057530 , Reply# 1 &nbsp 1/14/2020 at 05:20 by DADoES (TX, U.S. of A.) &nbsp
&nbsp


Post# 1057996 , Reply# 2 &nbsp 1/18/2020 at 04:12 by SudsMaster (East of SF, West of Eden, California) &nbsp
&nbsp



This it?

www.camperid.com/pinnacle...

"Super Combo™ 1.5 cu.ft Front Load Freestanding Compact Washer and Dryer with Color LED Control Display by Pinnacle Appliances®. 1 Piece. Discover the time-saving, space-saving convenience of the Super Combo Washer-Dryer. This all-in-one compact washer and dryer comes packed with features like Auto Water Level and Sensor Dry to take the hassle out of laundry and a 1200RPM motor that dries your clothing faster than ever. The this updated version of the best-selling Super Combo is the winner of both the tech brilliance and Twice VIP design awards. This ultra-slim combo is a favorite for families who live in apartments, condos or other small spaces...

"The Super Combo is the only washer-dryer in the world to let you choose to vent or condensing mode, giving you the ultimate flexibility to do your laundry wherever, and whenever, you need to.Its 14 programmable wash/dry functions protect your clothing and give you the choice to wash, dry or both. The EZ 4400 has 15 patents and meets the strictest energy standards-saving you time, money and frustration.

"Pinnacle Appliances® has been marketing laundry products to the recreational vehicle industry since 1996. The company's flagship product is a combo washer-dryer, a single unit that washes and dries in the same machine. Models have been available in venting and non-venting types and in white and silver colors. The new 6th generation machine is called the Super Combo and is so named because the user has a choice to convert the dryer from venting to non-venting in the same unit. This allows the distributor and the dealer to carry only one model that works for different applications, and provide the customer with a choice to switch from venting to non-venting depending upon their change of usage over time. The Super Combo has been designed in USA, and features easy to use digital controls, has rugged suspension and has complied with Federal Energy Standards."
Post# 1057998 , Reply# 3 &nbsp 1/18/2020 at 04:43 by foraloysius (Leeuwarden, Friesland, the Netherlands) &nbsp
&nbsp


Post# 1058104 , Reply# 4 &nbsp 1/19/2020 at 07:57 by DADoES (TX, U.S. of A.) &nbsp
&nbsp



 
Yes, looks like that (white) but it's not a combo, wash-only ... he has a separate dryer on the other side of the closet, as mentioned in the OP.

Pinnacle Model Number 820

Also looks like this:  Equator EW 824

Sister reports that he reported it has been working properly.

I still want to find a service manual.
Post# 1059702 , Reply# 5 &nbsp 2/5/2020 at 22:27 by DADoES (TX, U.S. of A.) &nbsp
&nbsp



 
Couple days ago fellow reported via my sister that it "spun to infinity then stopped then started to spin to infinity again."

This afternoon, further report that "the whole entire drum came loose."

Upon bit of further questioning, the spider apparently broke and the drum is loose inside the outer tub.

I explained this is a major failure.  The drum may have damaged the outer tub when it broke loose.

I sent pics of the Samsung I repaired for sister 4 years ago so he understands what happened.

Indications are he wants to repair it.   :-/

Preliminary searching finds that availability of parts is unlikely.
Post# 1060193 , Reply# 6 &nbsp 2/10/2020 at 17:36 by DADoES (TX, U.S. of A.) &nbsp
&nbsp



 
He called ApplianceDesk, said a fellow barely understandable claims the spider is available but not the tub (outer tub??).  They offered an updated model at the discounted price of $800.

I went this afternoon to examinate the damage.  Sorry, no pics.  The cabinet is a one-piece affair, only the top, control console, and an access panel on back are removable.  The tub assembly must be lifted out from the top ... which we managed to do by laying the machine on its side and sorta rolling it out, past the various obstructions.

The outer tub, interestingly, is porcelain.  The drum is noticeably lightweight stainless steel, with the spider anchored to it by rivets so technically is one piece with the drum.

He's taking the drum/spider to Houston to accost ... I mean, to ask about getting the part(s).

Next trick would be getting the tub assembly back into the cabinet, set onto the shock rods, etc.

There's a Haier RV-compact washer/dryer combo on FB Marketplace in a nearby town (closer than Houston) for $500, seller says new motor and control board have been installed by a servicer ... but he's not interested in that choice.

Failing the replacement part(s), said he'll go to Lowes and get an LG model.
Post# 1060215 , Reply# 7 &nbsp 2/10/2020 at 22:21 by DADoES (TX, U.S. of A.) &nbsp
&nbsp


Post# 1060484 , Reply# 8 &nbsp 2/13/2020 at 17:33 by DADoES (TX, U.S. of A.) &nbsp
&nbsp


Post# 1060534 , Reply# 9 &nbsp 2/14/2020 at 12:07 by DADoES (TX, U.S. of A.) &nbsp
&nbsp


Post# 1060580 , Reply# 10 &nbsp 2/14/2020 at 22:00 by DADoES (TX, U.S. of A.) &nbsp
&nbsp



 
The part received is a spider-looking cast iron red-painted piece that mounts to the exterior backside of the outer tub.  Either the parts outfit didn't understand what's the problem or there's a disconnect on terminology being that the drum spider is apparently part/parcel of the drum, being riveted to it.
Post# 1060614 , Reply# 12 &nbsp 2/15/2020 at 08:38 by DADoES (TX, U.S. of A.) &nbsp
&nbsp



 
Pondering on this situation, I had an aha and duhh moment.

The outer tub, being porcelain, needs a housing to hold the drive shaft bearing so the tub spider piece is mounted on the back for that purpose.  Plastic outer tubs have a cast iron housing molded-in to hold the bearings.

The drum spider is riveted to it so is not sourced as a separate piece, the entire drum must be replaced.

Double disconnect on terminology ... maybe 1/3 fault on our side and 2/3 on the parts outfit.  We/He should have asked for an inner drum.  The parts outfit didn't understand the problem and the only reference they have for a spider on these little machines is what mounts on back of the tub.

ETA:  Posted before seeing John's reply above.  ApplianceDesk website sucks for diagrams and info.  They have nothing listed for this specific model.
---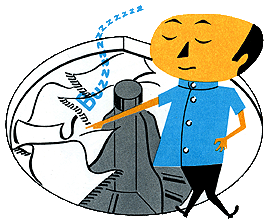 Comes to the Rescue!

The Discuss-o-Mat has stopped, buzzer is sounding!!!
If you would like to reply to this thread please log-in...