Thread Number: 81756 / Tag: Modern Automatic Washers
Current Speed Queen Front Loaders, your thoughts?
[Down to Last]
Cool Washer Stuff on Amazon:
scroll >>> for more items
Post# 1057649 &nbsp 1/15/2020 at 10:20

(555 days old)

by Xraytech (Rural southwest Pennsylvania ) &nbsp
&nbsp

Checkrate/Likes

&nbsp

&nbsp

&nbsp &nbsp




I have a friend whose washer is nearing end of life.
They are interested in a Speed Queen front loader pair, but the cost of them over other front loaders have them questioning if itís worth the extra cost.
I personally think itís worth it, I have experience with the top loaders, and would like your input on if the itís worth the investment
Post# 1057651 , Reply# 2 &nbsp 1/15/2020 at 10:35

(555 days old)

by pierreandreply4 (St-Bruno de montarville (province of quebec) canada) &nbsp
&nbsp


Post# 1057691 , Reply# 3 &nbsp 1/15/2020 at 16:48

(555 days old)

by whirlykenmore78 (Prior Lake MN (GMT-0600 CST.)) &nbsp
&nbsp
110% worth it.



I have had mine since 2016 and 0 problems. We generate quite a bit of laundry for the size of our household ( I do 6-7 FULL loads a week plus 2 or 3 smaller ones) and I have yet to be disappointed.

This is the ONLY true commercial grade, laundromat/institutional proven washer available for home use. I am 41 years old and do not expect to buy another washer or dryer.
WK78
---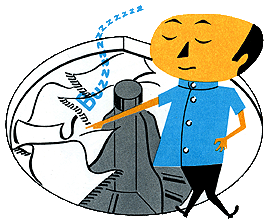 Comes to the Rescue!

The Discuss-o-Mat has stopped, buzzer is sounding!!!
If you would like to reply to this thread please log-in...