Thread Number: 81770 / Tag: Modern Automatic Washers
WARNING Calypso Owners!
[Down to Last]
Cool Washer Stuff on Amazon:
scroll >>> for more items
Post# 1057788 &nbsp 1/16/2020 at 14:12

(252 days old)

by MaytagNeptune (Interlochen MI) &nbsp
&nbsp

Checkrate/Likes

&nbsp

&nbsp

&nbsp &nbsp




Please open your top once every so often. The joints can trap moisture and cause rusting.
For the whirlpool one remove the screw under the whirlpool logo on the front. slide the top forward and lift. for the kenmore version use a putty knife and raise the main top by releasing the 2 spring clips. if the machine is rusted completely on the joints it's usually time for it to go. I send machines do the shredder when they are completely rusted on the suspension joints. after parting them out (OF COURSE) Below are the photos of mine.
NOTE THE rust on the left corner is going bye bye.


Post# 1057892 , Reply# 2 &nbsp 1/17/2020 at 10:49

(252 days old)

by Yogitunes (New Jersey) &nbsp
&nbsp

Checkrate/Likes

&nbsp

3

&nbsp &nbsp

((((eye roll))))





that small amount of rust your showing is hardly even worth concerning anyone about....

I seen machines far more rusted out, perforating through the body, and still will run a load with no issues...


ever notice that Aliens, with their probes, never land at Princeton or Yale?....of course if a ship ever landed on my lawn, I would be flipping it over to see who made it!
---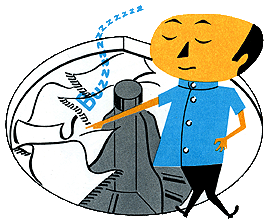 Comes to the Rescue!

The Discuss-o-Mat has stopped, buzzer is sounding!!!
If you would like to reply to this thread please log-in...