Thread Number: 86138 / Tag: Modern Automatic Washers
GE Slow Fill
[Down to Last]
Cool Washer Stuff on Amazon:
scroll >>> for more items
Post# 1107049 , Reply# 1 &nbsp 2/6/2021 at 19:13

(667 days old)

by bradfordwhite (West Coast, U.S.) &nbsp
&nbsp


Post# 1107120 , Reply# 4 &nbsp 2/7/2021 at 11:25

(666 days old)

by DADoES (TX,†U.S. of A.) &nbsp
&nbsp

Checkrate/Likes

&nbsp

3

&nbsp &nbsp




†
Filling on a frontloader is normally, primarily, through the dispenser drawer, with a diverter mechanism or multiple solenoids involved to direct the flow through the various cups at the proper time (detergent, bleach, softener).† The little nozzle is not likely the main flow route.† You didn't cite the model number of the machine for parts diagrams look-up to see what all is involved.
Post# 1107129 , Reply# 6 &nbsp 2/7/2021 at 12:27

(666 days old)

by bradfordwhite (West Coast, U.S.) &nbsp
&nbsp



If you take the top off you should see all the hoses and valves.
Take a picture so you remember where everything was.

Then take the pieces out and clean. You might just need to soak plastic pieces in vinegar to get rid of lime build up. There might be a blockage in one of the solenoids from the previous persons bad plumbing.
---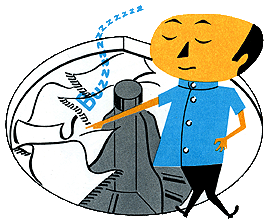 Comes to the Rescue!

The Discuss-o-Mat has stopped, buzzer is sounding!!!
If you would like to reply to this thread please log-in...