Thread Number: 88773 / Tag: Modern Dryers
Whirlpool WFW6620HW washer
[Down to Last]
Cool Washer Stuff on Amazon:
scroll >>> for more items
Post# 1133152 , Reply# 2 &nbsp 11/10/2021 at 03:54

(199 days old)

by roscoe62 (Canada) &nbsp
&nbsp
takes forever

to go through a cycle, an extra 30-45 minutes, no matter how large or small the load, especially on the final spin. The chime rings through the cycle like the machine is done and it may have just started, the clean washer light stays, or just flashes on, even after you put it through the cycle, and then the time remaining turns into zero's or two dashes on the screen, after it chimes, and then sometimes it'll just pause, for a long mother of a time, for the shear fun of it all.


Post# 1133158 , Reply# 3 &nbsp 11/10/2021 at 07:29

(199 days old)

by lovestowash (St. Petersburg, FL) &nbsp
&nbsp
WFW5620



I have the model below yours...lots of oddities...most notable was the failure to comply with selected temperatures...thought it was defective and had it replaced...same situation with new machine..could never get a hot wash on "Normal"...used "Delicates" and "Quick" often, but rinsing was poor, due to only one spin...and final spin would take up to 10 minutes to complete...it's in the garage, and I use it for the cat beds and throw rugs...
Post# 1133159 , Reply# 4 &nbsp 11/10/2021 at 08:08

(199 days old)

by Pierreandreply4 (St-Bruno de montarville (province of quebec) canada) &nbsp
&nbsp
roscoe62


Post# 1133603 , Reply# 10 &nbsp 11/15/2021 at 11:27

(194 days old)

by appnut (TX) &nbsp
&nbsp



I just came home from running an errand. Neighbor across the street and on the corner had a Whirlpool washer sitting in their driveway that looks like a WTW4950 & WTW5000. Probably 3-5 years old. The comparable looking Kenmore was added to Sears web site October 2014. The two washers that looks the same on Home Depot's web site oldest reviews were October 2014 and April 2018.



This post was last edited 11/15/2021 at 11:44
Post# 1133607 , Reply# 11 &nbsp 11/15/2021 at 12:46

(194 days old)

by Pierreandreply4 (St-Bruno de montarville (province of quebec) canada) &nbsp
&nbsp
roscoe62



just my suggestion if this is the second repair on your washer maybe you should consider calling the store where you purchuse your washer to consider an exchange or call whirllpool about exchanging your washer if you went a front load i would suggest this maytag model www.maytag.ca/fr_ca/washe... or lg fl but if you went a top load i would consider speed queen tr7 or tc5 classic clean and avoid the whirlpool brand when my mom and i replace washer dryer we lost trust in whirlpool ence we went with maytag and my mom for the summer cottage went for the lg 4000 series washer wm4100hba with matching dryer pic of the set at the summer cottage
Post# 1133634 , Reply# 14 &nbsp 11/15/2021 at 20:25

(193 days old)

by mark_wpduet (Lexington KY) &nbsp
&nbsp



From this point on.... I think the ONLY thing that I would buy from Whirlpool is their classic dryers....Currently, I have a 2 (maybe 3) I can't remember side X side fridge...Had no issues (knock on wood)....May I ask what you mean by fire trap refrigerators....? I must have missed something. Is it certain models? When/if it comes time to buy a dishwasher will be my only issue...because I've always liked Maytag (made by WP)... I hate that WP has gone downhill. I really have no complaints with anything I have of theirs in my house, but the only new thing is the dryer (and even that's 2 years old now)...My microwave from 2004 still works. No issues. The Self-cleaning oven from 2004 still works. My Duet washer from 2005 still works. But they were a totally different company back then.
---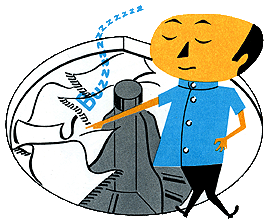 Comes to the Rescue!

The Discuss-o-Mat has stopped, buzzer is sounding!!!
If you would like to reply to this thread please log-in...