Thread Number: 88938 / Tag: Modern Automatic Washers
They're Back!
[Down to Last]
Cool Washer Stuff on Amazon:
scroll >>> for more items
Post# 1134984 &nbsp 12/1/2021 at 18:19 by rinso (Meridian Idaho) &nbsp
&nbsp

Checkrate/Likes

&nbsp

2

&nbsp &nbsp




Just when we had thought they had become as extinct as beepers, placebo buttons and controls have found a new life in today's laundry equipment. One good example are the permanent-press and delicate cycles of LG Dryers. They are exactly the same cycle. Closely related are pre-programmed cycles which won't let you modify them with options, even if it made good sense or could have made the cycle more useful. Bring back a timer and working option selections for me! BTW, Westinghouse and Kenmore had this skill mastered back in the old days.
Post# 1135060 , Reply# 4 &nbsp 12/2/2021 at 10:09 by rinso (Meridian Idaho) &nbsp
&nbsp

Checkrate/Likes

&nbsp

2

&nbsp &nbsp




Hi folks! My LG dryer is model DLE1501, and nope, I double-checked and from an external standpoint, they are identical, right down to the estimated drying time and temperature. Maybe there is some unseen internal magic that goes on. I still say I've seen (and owned) many an appliance in my very long time on this earth, that used "placebo" options and/or cycles. I think it must have been a marketing thing to make them appear more versatile. Peace out!
---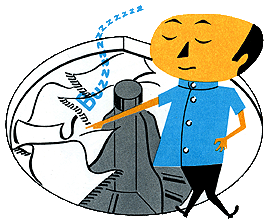 Comes to the Rescue!

The Discuss-o-Mat has stopped, buzzer is sounding!!!
If you would like to reply to this thread please log-in...