Thread Number: 88945 / Tag: Modern Dishwashers
Got new Samsung dw80r7061us cheap!
[Down to Last]
Cool Washer Stuff on Amazon:
scroll >>> for more items
Post# 1135103 &nbsp 12/2/2021 at 17:26 by HobartHero (New York) &nbsp
&nbsp



So I picked this up for $338 on clearance at Lowe's today as a special order return. Still in packaging and never opened. Normal price at Lowe's is $1,049 and the cheapest I could find it online was $899. I'm wondering if I should swap out my Kitchenaid KDFE104DSS2 which has never been a great performer and often leaves residue and wet dishes. Just looking for any insight on these Samsung DW's as I've never owned one before. I assume I can only do better than the Kitchenaid I currently have.
-Shannon
Post# 1135107 , Reply# 2 &nbsp 12/2/2021 at 18:15 by HobartHero (New York) &nbsp
&nbsp
Not sure?



Is there something terrible about the dishwasher that I should know about? I understand that I'm probably not going to get the performance that I would get out of one of my old power clean machines as the new machines are designed for energy efficiency which unfortunately generally decreases cleaning results a bit or at least increases wash times by quite a bit (which I can live with..) But if there is a reason that I will hate it I would love to know. Thanks for your help.
-Shannon
Post# 1135112 , Reply# 3 &nbsp 12/2/2021 at 18:35 by Frigilux (The Minnesota Prairie) &nbsp
&nbsp

Checkrate/Likes

&nbsp

5

&nbsp &nbsp




The testing organization we love to hate tested this model.

Washing: Excellent
Drying: Good (which in CR-speak means so-so)
Noise: Very Good
Reliability: Fair

Let us know what you think after you've done a few loads in it. Samsung appliances tend to be well-styled and loaded with nice features, but are prone to needing more repairs than brands like LG.

You certainly got it for a good price!


Post# 1135119 , Reply# 4 &nbsp 12/2/2021 at 21:01 by appnut (TX) &nbsp
&nbsp


---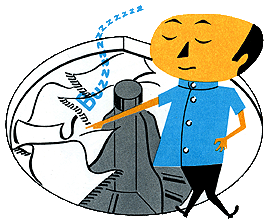 Comes to the Rescue!

The Discuss-o-Mat has stopped, buzzer is sounding!!!
If you would like to reply to this thread please log-in...