Thread Number: 88957 / Tag: Modern Automatic Washers
Kenmore Elite Washer - Top Panel Removal
[Down to Last]
Cool Washer Stuff on Amazon:
scroll >>> for more items
Post# 1135256 &nbsp 12/4/2021 at 10:53 by joefuss1984 (Little Rock, AR) &nbsp
&nbsp



I am visiting my parents and their washer has developed a small leak in the back around the water inlet valve. I need to remove the top panel to get the cabinet off and for the life of me, I cannot figure out how this style panel comes off. Online I saw someone use a putty knife under each side but that is not seeming to line up with parts diagrams and what I see on the machine. Included a pic of a machine like theirs. Thanks for the help.
Post# 1135261 , Reply# 2 &nbsp 12/4/2021 at 12:42 by DADoES (TX, U.S. of A.) &nbsp
&nbsp



 
This is a direct-drive machine.  The top panel does not lift open like a old-style belt-drive.

If the top panel needs to come off the cabinet assembly, the cabinet assembly is removed first, then the screws that anchor the top to the cabinet can be accessed from beneath.

The console anchor screws are in several possible locations.  1) Exposed at the front lower corners.  2) At the front corners but hidden under trim that snaps off (a Kenmore method).  3) At the lower back corners of the console endcaps.

Or 4-5, there are no screws and the console is anchored via spring clips that can be released by slipping a putty knife under the console.

Release the console, pull it slightly forward and rotate upwards.  Disconnect the lid switch harness from the plug on the top panel under the console.  Remove the spring clips that anchor the outer cabinet to the rear panel.  Open the lid and tilt the outer cabinet (top/front/sides as an assembly) forward and off the machine base.


Post# 1135305 , Reply# 3 &nbsp 12/4/2021 at 20:27 by joefuss1984 (Little Rock, AR) &nbsp
&nbsp



@Ultramatic, thanks for posting the video. That is what I was trying to do, but I couldn't get it release and was afraid I was going to break something. I'll be back down in a couple of weeks and will try again then. The leak is not bad, just need to determine for sure where its coming from and get parts ordered.

Stay tuned....
---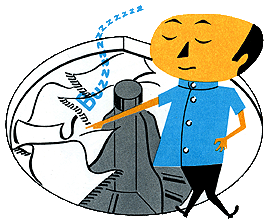 Comes to the Rescue!

The Discuss-o-Mat has stopped, buzzer is sounding!!!
If you would like to reply to this thread please log-in...