Thread Number: 88991 / Tag: Modern Dishwashers
Dishwasher cleaners
[Down to Last]
Cool Washer Stuff on Amazon:
scroll >>> for more items
Post# 1135595 &nbsp 12/8/2021 at 03:55 by mark_wpduet (Lexington KY) &nbsp
&nbsp

Checkrate/Likes

&nbsp

2

&nbsp &nbsp




Over the years, about every 4 months (give or take) I run citric acid through my empty dishwasher to clean it on the longest cycle and it does a great job. Not that it's dirty - but just more lime scale I guess you could call it.

But...I was out of citric acid so I bought Cascade dishwasher cleaner. Let me just say the smell was outrageously intense...so bad that I had to run another cycle just to try to get rid of the smell. On top of that, it didn't do a great job. Nothing compared to what citric acid does. I just felt like it didn't do anything other than leave a super strong chemical smell in the dishwasher. Back to citric acid for me.
Post# 1135596 , Reply# 1 &nbsp 12/8/2021 at 04:02 by DaveAMKrayoGuy (Oak Park, MI) &nbsp
&nbsp



I recently bought and used I think a Finish brand to clean my dishwasher after doing the thanksgiving dishes, and the smell of that lingered through at least one succeeding load, which I didn't mind as it did an exceptionally well cleaning my dishwasher...

Although I'm re-washing my small crockpot's stoneware again, as it didn't thoroughly clean out some remnants of a chicken casserole I'd recently made...

I wish I took pictures of me using my dishwasher cleaner now...


-- Dave
Post# 1135634 , Reply# 2 &nbsp 12/8/2021 at 13:00 by Mrsalvo (New Braunfels Texas) &nbsp
&nbsp


---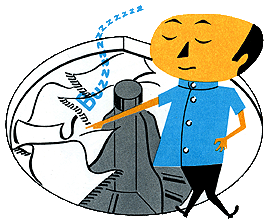 Comes to the Rescue!

The Discuss-o-Mat has stopped, buzzer is sounding!!!
If you would like to reply to this thread please log-in...