Thread Number: 89151 / Tag: Modern Automatic Washers
Speed Queen Combination Washer Dryer
[Down to Last]
Cool Washer Stuff on Amazon:
scroll >>> for more items
Post# 1138848 , Reply# 3 &nbsp 1/9/2022 at 17:53 by peteski50 (New York) &nbsp
&nbsp
Combo!



I was looking at this a few months back and posted about it but I don't think their being sold as of yet. I have a LG 24" combo I am happy with it but the drying sux. I hang a lot of my clothes anyway. But stuff I want dried I bring to the laundry room in my coop. If I was to get this machine I cant vent so I would have to use one of those water vents. It would be nice to have something bigger but before I would purchase I would want to make sure it is of good quality. One thing I dont like is the fact it uses a ipad to run it. The speed queen FL washers are excellent - but I truly hope if they make it into a combo they would know what they are doing!


Post# 1138852 , Reply# 4 &nbsp 1/9/2022 at 18:28 by chetlaham (United States) &nbsp
&nbsp



Is your LG combo condenser dry or vented dry? I honestly believe heated vent dry is the best way to dry clothes in the fastest and shortest amount of time.


If Sears was still around I'd love have seen the Kenmore Elite version of this. But more than that, I'd like to see the internals of one of these combos.
Post# 1138855 , Reply# 5 &nbsp 1/9/2022 at 19:02 by peteski50 (New York) &nbsp
&nbsp
combo


Post# 1138859 , Reply# 6 &nbsp 1/9/2022 at 19:31 by chetlaham (United States) &nbsp
&nbsp


---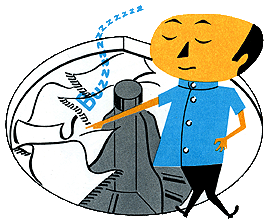 Comes to the Rescue!

The Discuss-o-Mat has stopped, buzzer is sounding!!!
If you would like to reply to this thread please log-in...