Thread Number: 89157 / Tag: Modern Dishwashers
Holiday 2021 Wash Loads
[Down to Last]
Cool Washer Stuff on Amazon:
scroll >>> for more items
Post# 1137422 &nbsp 12/26/2021 at 19:47 by murando531 (Augusta, Georgia - US) &nbsp
&nbsp

Checkrate/Likes

&nbsp

3

&nbsp &nbsp




I didn't see an existing thread so I figured I'd start one off. :D

We just had a Christmas of three this year but as usual, I still cooked for a family of 10 despite trying my best to get the smallest turkey, half recipes, cut back on sweets, etc.


Post# 1137424 , Reply# 1 &nbsp 12/26/2021 at 19:49 by murando531 (Augusta, Georgia - US) &nbsp
&nbsp



The clean results this morning, plus bonus pics of the wash load in the PowerClean in the butler's pantry


Post# 1137442 , Reply# 3 &nbsp 12/26/2021 at 21:34 by Repairguy (Danbury, Texas) &nbsp
&nbsp


Post# 1137483 , Reply# 4 &nbsp 12/27/2021 at 03:24 by chachp (North Little Rock, AR) &nbsp
&nbsp
I started pics....



And then never finished. I took two pics while I was cooking in the morning, missed the third rack and then never took pics of the clean load. As usual, though, everything came out spotless. I have the same affliction as you. I don't know how to cook for a small crowd. I cooked for the two of us and the family we cook for (who are in quarantine) and that was another two people. I made WAY too much.

BTW, how do you like your Kitchen Aid? My sister has one on order. They told her it would take about two months and that's when she ordered it over Thanksgiving weekend.
Post# 1137613 , Reply# 7 &nbsp 12/27/2021 at 22:16 by murando531 (Augusta, Georgia - US) &nbsp
&nbsp

Checkrate/Likes

&nbsp

3

&nbsp &nbsp




The first machine is the main, a KitchenAid KDTM604KPS, and the second is a 2004 Whirlpool PowerClean.

The KA ran a ProWash (Sensor) cycle and a Cascade Platinum pack, and the timer starts at 2:14 but it usually jumps down a few times during the cycle, particularly in the final rinse when it will jump from ~:30 to ~:20. Then the PowerClean ran Normal with Hi Temp Wash, Air Dry as always, and everything in both machines emerged spotless. I meant to get pics of the PC but *someone* (Gan Gan, ahem) likes to pull from the dishwashers to get what she needs rather than just getting from the cabinet or drawer lol. So there are a few empty spots, including the entire silverware basket.


---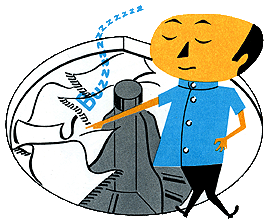 Comes to the Rescue!

The Discuss-o-Mat has stopped, buzzer is sounding!!!
If you would like to reply to this thread please log-in...