Thread Number: 89220 / Tag: Modern Dishwashers
Kitchenaid Clean Water Wash
[Down to Last]
Cool Washer Stuff on Amazon:
scroll >>> for more items
Post# 1138027 &nbsp 12/31/2021 at 23:58 by IIIJohnnyMacIII (North Carolina) &nbsp
&nbsp



Have any of you that service dishwashers, been able to take a look at the self cleaning filters after a year or so of service? If so, were the filters clean? I know that service call washers aren't probably the best example, though.

Right now I have a Whirlpool Powerclean from 2006. I believe it's on its last legs. Things like rice from the last wash recirculates in the next wash. During the drain, it sounds if the blades are rubbing on metal.

I have been going back between a Miele 5000 series and a Kitchenaid Clean Water wash. With the Miele, if the filter is dirty I will be able to see it and clean it. With the Kitchenaid, I'm a bit apprehensive, because I can't actually see the filter.

Thanks!


Post# 1138053 , Reply# 1 &nbsp 1/1/2022 at 12:53 by murando531 (Augusta, Georgia - US) &nbsp
&nbsp

Checkrate/Likes

&nbsp

2

&nbsp &nbsp




I've not had the desire to take mine apart or had any reason to in 8 months of use, but I haven't noticed any signs at all that my KitchenAid 604's filter could have any buildup at all, and in theory of operation, I'm not sure it would be possible for that to happen, because the laser-drilled filter cylinder itself is spinning with the pump impeller. In addition to that, the motor reverses at the start of each wash portion to back flush. I feel if there were anything non-soluble that would be accumulated by now, it would surely be affecting sound levels and operation in some way.

As far as your PowerClean, have you tried checking that the impeller bolt is fully tightened? The grinder blade has a very small clearance against the macerator screen, and the bolt is what fully seats the drain impeller down onto the seal and puts just the right tension on the grinding spring to hold the blade so it just hovers below the screen itself. If it's loose at all, that would explain any sort of metal-on-metal noise.


Post# 1138062 , Reply# 2 &nbsp 1/1/2022 at 14:29 by qsd-dan (West) &nbsp
&nbsp


---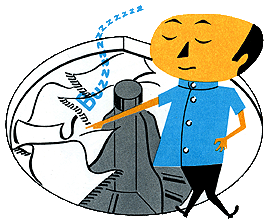 Comes to the Rescue!

The Discuss-o-Mat has stopped, buzzer is sounding!!!
If you would like to reply to this thread please log-in...