Thread Number: 91362 / Tag: Modern Automatic Washers
need tips when washing bath mat and carpets in topload maytag
[Down to Last]
Cool Washer Stuff on Amazon:
scroll >>> for more items
Post# 1158673 &nbsp 9/4/2022 at 18:19 by Pierreandreply4 (St-Bruno de montarville (province of quebec) canada) &nbsp
&nbsp

Checkrate/Likes

&nbsp

&nbsp

&nbsp &nbsp




hello to all aw members i need tips on how to keep washer balence at spins when washing bath mats and carpets like when i wash the abth mat in front of the bath tub should i keep the washer on auto sense to keep washer balance because if i was it on bulky items once spins arrive it go off balance no matter how many times i rebalance it still go offbalnce this is the washer i now use as daily driver all tips welcome
Post# 1158676 , Reply# 1 &nbsp 9/4/2022 at 18:30 by ea56 (Cotati, Calif.) &nbsp
&nbsp

Checkrate/Likes

&nbsp

1

&nbsp &nbsp

Pierre



Be sure to wash more than one bath mat or rug at a time so it can balance. Washing only one at a time is almost guaranteed to cause the machine to go out of balance. If you don't have two similar sized rugs or mats to wash at once then try adding a few heavy bath towels to balance the load. I would also use the auto sense setting too. I use the regular cycle instead of the bulky cycle

HTH

Eddie
---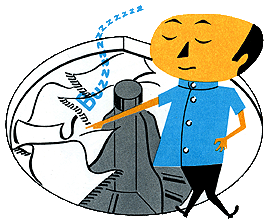 Comes to the Rescue!

The Discuss-o-Mat has stopped, buzzer is sounding!!!
If you would like to reply to this thread please log-in...