Thread Number: 93765 / Tag: Modern Dishwashers
F&P Dish Drawers
[Down to Last]
Cool Washer Stuff on Amazon:
scroll >>> for more items
Post# 1184161 &nbsp 7/4/2023 at 16:15 by Labboy (SD, CA) &nbsp
&nbsp



I'm staying in an AirB&B with a pair of DishDrawers. I've been cooking a lot and have really enjoyed using them. I like the idea of running one while having the other one available for loading.

We are going to be remodeling our kitchen and it is something I'd definitely consider. I currently have a Bosch 800 series with an internal water softener which I love. I'm considering another Bosch, a Miele and now the DishDrawers.

It seems they do not have a model with an internal water softener which may affect my decision.

Anyone have any feedback on performance and reliability?

Bob

Post# 1184162 , Reply# 1 &nbsp 7/4/2023 at 16:50 by DADoES (TX, U.S. of A.) &nbsp
&nbsp


Post# 1184188 , Reply# 2 &nbsp 7/4/2023 at 22:03 by combo52 (50 Year Repair Tech Beltsville,Md) &nbsp
&nbsp

Checkrate/Likes

&nbsp

3

&nbsp &nbsp

Dual dish drawers



It is kind of neat having two dishwashers, if you possibly have the room just get a second dishwasher.

We've had many customers that really like their F&P dish drawers. However, most people tend to use the top one because I don't like bending over for the lower one and you can't get really large things in them.

Other disadvantage is the reliability is very poor. However, some repairs are very easy others are awkward, and not so easy to do. Out of the several dozen that we've pulled out of kitchens, nobody has ever wanted another one. We've always just put a regular dishwasher in.

But if you're careful with things and it suits your home and your uses, it can be a fun machine.

John.
Post# 1184193 , Reply# 3 &nbsp 7/4/2023 at 23:05 by spinspeed (Far North New South Wales Australia (originally London UK)) &nbsp
&nbsp

Checkrate/Likes

&nbsp

2

&nbsp &nbsp




We have a single F&P dishdrawer that was in our house when we moved in 3 years ago. It is probably getting on for 10 years old. I love it. this week it was not pumping out. It was so easy to fix. one unit in the middle of the tub that drives the spray arm and also the pump out impeller. So easy to remove and check for blockages.

I also have a full size Bosch dishwasher. Really good having the choice of 2 machines to us
---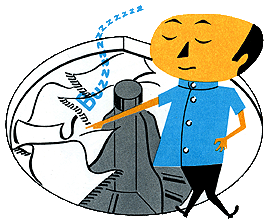 Comes to the Rescue!

The Discuss-o-Mat has stopped, buzzer is sounding!!!
If you would like to reply to this thread please log-in...