Thread Number: 93985 / Tag: Modern Automatic Washers
Miele: The rinsingÖand more
[Down to Last]
Cool Washer Stuff on Amazon:
scroll >>> for more items
Post# 1186559 &nbsp 8/1/2023 at 22:31 by Labboy (SD, CA) &nbsp
&nbsp

Checkrate/Likes

&nbsp

2

&nbsp &nbsp




I have to say, I am in love with my new Miele set (WXD 160 and matching heat pump dryer). I am sure this warms the heart of our dearest Launderess to have another one see the Miele light.

Iíve made a few other posts but wanted to provide an update. Even though they are the most basic models, Iím quite pleased. I would not have used AutoDos and the features on this are fine once you know itís minor quirks.

1. The rinsing on these is phenomenal. I have Max Rinse Level enabled which is perfect. Adding WaterPlus adds even more. Just using Max Rinse setting, water after 2nd rinse was practically clear on a big load today.

2. Detergent: you need very little. Iíve had to pull way back relative to what I used to use in the LG. (I also always thought I was prudent on the LG!). Iíve also noticed that itís really pulling out a lot of foam from flannel sheets previously washed in the LG. So, likely a combination of detergent excess / poor rinsing.

3. Heater: Iíve checked the drain water after the wash finishes (starting from cold) and the temperature of the waste was right where I expected it to be.

4. Dryer. Almost as fast as my LG gas dryer. But, it has a Linens/Bedding cycle like nothing Iíve seen. I loaded it with duvet covers and sheets (notorious for balling up in the LG and taking forever). I let it run and came back the next morning to find perfectly dried bedding. Nothing balled up, nothing undried.

Our kitchen remodel started today so the LGs have been relegated to the side yard until my contractor picks them up. They will have a second life in one of his rentals.

Bob



Post# 1186578 , Reply# 1 &nbsp 8/2/2023 at 07:44 by JohnBee (USA, NY) &nbsp
&nbsp

Checkrate/Likes

&nbsp

1

&nbsp &nbsp

Miele Family



Welcome to the Miele family buddy.

I moved to US from EU. My whole family back from Grandmother owned a Miele washer and dryer.

I bought a Miele W3035 back in 2017 which stayed with my ex-Husband in Savannah GA.

When I moved back in NYC I bought a model like yours which made me angry due to the lack of Rinse and Spin function (yes I have sensitive skin and I need more rinses than normal sometimes..). I returned the machine and I got an LG which was OK but I was not satisfied at all.
So I sold the LG and I got the 660 Model (the one with TwinDos). I had already a heatpump dryer (the Miele 660 Dryer too).
The are phenomenal. The results beat any washer in the market (I'm sorry SpeedQueen fans.. Yes it beats SpeedQueen too).
I can fit 18lbs of laundry including duvets conforters etc.
The dryer is a workhorse. I already have something like 3000 hours on it and it works like new.
Anyhow I hate vented dryers in General since they blow my expensive cool air from the house outside :)

Enjoy your Miele.
BTW you will lose your mind with a Miele dishwasher too. Check for the "Miele Cake test"
---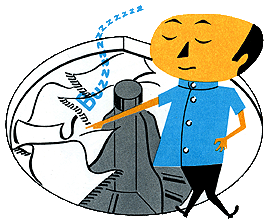 Comes to the Rescue!

The Discuss-o-Mat has stopped, buzzer is sounding!!!
If you would like to reply to this thread please log-in...