Thread Number: 94017 / Tag: Modern Automatic Washers
Miele WXD160 WCS washer questions
[Down to Last]
Cool Washer Stuff on Amazon:
scroll >>> for more items
Post# 1187115 , Reply# 2 &nbsp 8/8/2023 at 07:48 by Launderess (Quiet Please, There´s a Lady on Stage) &nbsp
&nbsp

Checkrate/Likes

&nbsp

1

&nbsp &nbsp




Miele washing machines sold in USA for domestic use have and need both hot and cold water inlets. This is because some times machine will fill with hot or needs to blend that temp with cold to get "warm". This and if machine senses hot water temp is too high it will blend cold water to temper.

Previously one could just use a "Y" connector and simply control water temp from faucet. Long as washer was getting water from both valves it was satisfied. Modern Miele washers with motherboards still need both hot and cold water connections, but one can program washer to be "cold water only"

Unless things have changed reprogramming washer to "cold water only" will not alter energy settings. That is for cycles that call for hot water fill if machine is programmed to "cold water" it will fill with whatever temp water comes from tap but will *NOT* engage heater. Thus if a "Cottons/Normal" cycle called for filling with hot water and no use of heater that is what it still will do even if reprogrammed to "cold water only". Again could be wrong so please check with Miele USA for confirmation.

www.atticmag.com/2013/10/...

www.manualslib.com/manual/120747...

www.mieleusa.com/pmedia/ZGA/TX20...

www.reddit.com/r/Miele/comments/...


Post# 1187225 , Reply# 8 &nbsp 8/9/2023 at 20:52 by Labboy (SD, CA) &nbsp
&nbsp


---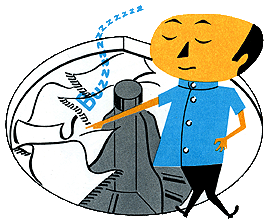 Comes to the Rescue!

The Discuss-o-Mat has stopped, buzzer is sounding!!!
If you would like to reply to this thread please log-in...