Thread Number: 94332 / Tag: Modern Automatic Washers
HE Speed Queen?
[Down to Last]
Cool Washer Stuff on Amazon:
scroll >>> for more items
Post# 1190252 &nbsp 9/19/2023 at 00:13 by chetlaham (United States) &nbsp
&nbsp



What type of Speed Queens are this? Are these HE Speed Queens due to the blue logo to the right?

I never knew Speed Queen produced an electronic in the earlier years. Unless these are recent?

https://www.facebook.com/marketplace/item/268371979294525/?ref=category_feed&referral_code=null&referral_story_type=post

https://www.facebook.com/marketplace/item/1038790897474358/?ref=category_feed&referral_code=null&referral_story_type=post
Post# 1191044 , Reply# 3 &nbsp 10/1/2023 at 14:55 by chetlaham (United States) &nbsp
&nbsp



Thank you for the replies! They are not going unappreciated.

@Supersurgilator- OPL makes sense now and as to why I hadn't seen them in Alliance's residential lineup offering.

@Combo52- HE FLs are better in many ways, but you got to admit nothing beats a 25 minute cycle time as seen on Speed Queen toploads.
Post# 1191087 , Reply# 5 &nbsp 10/2/2023 at 06:00 by combo52 (50 Year Repair Tech Beltsville,Md) &nbsp
&nbsp
Speed Queen front load washer cycle times



You can get a nice short cycle on a Speed Queen front loader if desired.

I would not buy anything but a front load washer today. There is no top load washer, including Speed Queen that does not have too many compromises.
Post# 1191215 , Reply# 6 &nbsp 10/3/2023 at 20:39 by Frigilux (The Minnesota Prairie) &nbsp
&nbsp



John, you've been a great ambassador for Speed Queen front-loaders—so much so that I purchased a new set this week. The washer is the 7009, with the new pet/flea cycle. Washer and dryer were $2199 each at the locally owned SQ dealer. Got the risers/pedestals, as well. The machine sits only a few inches from my water heater, so an internal heater became less important to me than it used to be. The space for my laundry pair is so tight that only SQ's front-loader will fit without the open door hitting the washer & dryer across from mine. Looking at install on either Friday or Monday.
Post# 1191225 , Reply# 8 &nbsp 10/3/2023 at 23:05 by appnut (TX) &nbsp
&nbsp


Post# 1191228 , Reply# 9 &nbsp 10/4/2023 at 05:12 by Frigilux (The Minnesota Prairie) &nbsp
&nbsp



Glenn- It most certainly is an expensive dryer. Have never understood the "same price" pairings, but it is what it is. At least this dryer has steam settings—my 9-Series dryer doesn't—which I'll use frequently.

Bob- Just when I settled into the mindset of keeping the 9-Series top-loading pair for their natural lifespan, I saw the new 7009 pair on the showroom floor and and I could hear them saying "We want to come live at your house." Honestly, I would have preferred the LG 4000, but the dimensions with the door open would have meant it would hit the KitchenAid pair directly across from mine—I live in an 8-plex with a hallway pass-through that also houses our furnaces, water heaters and laundry equipment. We both value internal water heaters on front-loaders, but combining the new (I think) Stain Boost option—which starts with a roughly 20-minute cold prewash—with a warm or hot wash in the main cycle kinda-sorta recreates a profile wash. The washer sits only a few inches from the water heater, so there's no issue with the machine getting 140+ degree water instantly.
Post# 1191245 , Reply# 11 &nbsp 10/4/2023 at 11:45 by RyneR1988 (Indianapolis) &nbsp
&nbsp



Reply #5: John I agree with you regarding the state of things now. My TL is from 2005 but I don't think I would buy a new TL. Not a fan of the wash plate and I believe Whirlpool has discontinued the cheap VMW's with the dual action agitator -- presumably the agitator models are all agipellers now.

Front loaders really are the best and arguably the only logical way to go in the modern market.

Ryne
Post# 1191248 , Reply# 12 &nbsp 10/4/2023 at 12:36 by DADoES (TX, U.S. of A.) &nbsp
&nbsp


Post# 1191249 , Reply# 13 &nbsp 10/4/2023 at 13:05 by RyneR1988 (Indianapolis) &nbsp
&nbsp
Reply #12



Oh yes, I forgot about that one, and the new models even have water level control whereas the old ones did not, so that would make it an attractive option for many people.

However, I would still likely opt for an LG with turbo wash if I needed to purchase a new washer in the near future. I've heard both models on Youtube and the front loader is a hell of a lot quieter than the Maytag commercial. Upgraded parts or not, the Maytag is still a VMW with all its annoying quirky sounds, and we all know how I feel about that by now LOL

Ryne
Post# 1191250 , Reply# 14 &nbsp 10/4/2023 at 13:05 by Frigilux (The Minnesota Prairie) &nbsp
&nbsp



Henrik- It will be interesting to see if there's a good spin after the extended cold pre-wash of the Stain Boost option. Again, it won't be a problem for me, as my water heater is set to 140 degrees and it's only inches from the washer, but that could be a problem for people with a longer run of pipes without a purge.


Post# 1191286 , Reply# 15 &nbsp 10/5/2023 at 07:00 by combo52 (50 Year Repair Tech Beltsville,Md) &nbsp
&nbsp
New Speed Queen frontload pair reply number six



Hi Eugene, congratulations on getting the ultimate washing machine and matching dryer.

I too am bothered by the fact that manufactures are all pricing, the dryer, the same as the matching washer, for a long time Speed Queen didn't do that, and even though they always had an expensive frontload washer. We used to be able to match up a matching Speed Queen dryer and come up with a price for the pair that wasn't that much more than competitors that were already doing the same price nonsense.

Since everybody's been talking up the LG front loaders so much I've been paying more attention to them. I'm not impressed with the construction quality the look of them and I'm quizzing my customers that have them to see what their thoughts are and they're not overwhelmingly positive, I do see a lot of them on the trash pile, so I'm going to grab some and really get into them a little more.

I still given the choice will not buy a mostly foreign non-union built washer when I have the choice of a real machine with a five year full warranty.

If you really want turbo wash, you can get that in a Maytag front load machine that is union built , as far as spending this much money on a washer and dryer, why not you can't take it with you.

I just spent almost 60 grand on a new Pacifica all wheel drive van which I didn't have to have but it's amazing. I just drove it out to Indiana a few weeks ago and brought back that 1956 Bendix duomatic in the back of it. I had it strapped down securely, and you didn't even know it was back there with 400 pounds of weight to it

John
Post# 1191300 , Reply# 16 &nbsp 10/5/2023 at 13:25 by panasonicvac (Northern Utah) &nbsp
&nbsp



I may give Speed Queen another chance now that they're selling the FF7/DF7 in black. I think the FF7/DF7 looks hideous in white and that's one of the reasons why I wouldn't buy one. I should've bought a FF7/DF7 in stainless steel back when they were offering a 10 year warranty and before they raised their prices. I thought that was reasonable. But I'm still pleased with our LG. If I had to do it again I'd still grab the same LG.
---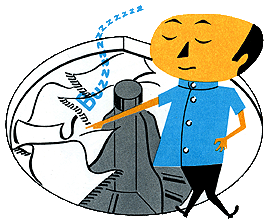 Comes to the Rescue!

The Discuss-o-Mat has stopped, buzzer is sounding!!!
If you would like to reply to this thread please log-in...