Thread Number: 9755
Kenmore Portable Dishwasher Question
[Down to Last]
Cool Washer Stuff on Amazon:
scroll >>> for more items
Post# 180397 , Reply# 1 &nbsp 1/3/2007 at 01:45

(4,526 days old)

by appnut (TX) &nbsp
&nbsp



Jeff, I am guessing this is a dishwasher which is not a tall tub. The machine has a panel on the front of it and then there is a smaller rectangular panel (i.e. two piece). If this is the case, and I am pretty sure it is, being it's an ultrawash portable, it's based on the Whirlpool Powerclean system. These were not designed to have the top racks removed, no "sprinkler" adaptor was included with the machine like there is for the tall tub machines.
Post# 180533 , Reply# 4 &nbsp 1/3/2007 at 19:12

(4,525 days old)

by appnut (TX) &nbsp
&nbsp



Jon, I seriously doubty any damage will occur over time. There is that sprinkler thingy that you have to put in the water p when ya remove the top rack. I think that also prevents added pressuer going to the top small wash arm on the top of the tub.

Jeff, I've really pondered over this last night and today and I just don't see any "engineering" solutions. It's a pretty str8-forward design I doubt was ever intended to have this ability.

Now here's what I did come up with. You could still go ahead and put in those oversized items. Just won't be able to put anything in the top rack (which is the same thing with a removeable rack). The middle spray arm below the top rack just wont' be able to rate, which is fine anyway. It really isn't a problem. I have one of those Nesco 18 quart roaster ovens. When I need to, I put the roaster porcelain cookwell (liner) in my GE Potscrubber--one with the telescoping middle tower. This thing barely fits in the dimensions of the machine and ends up going over where the tower tould pop up. Have no probs doing this, simply it's the only item in the machine. Lemme know what ya think!!

Hpe ya don't mind me saying, a very very handsome man u be Mr. Jeff
Post# 180546 , Reply# 6 &nbsp 1/3/2007 at 20:22

(4,525 days old)

by appnut (TX) &nbsp
&nbsp


Post# 180593 , Reply# 7 &nbsp 1/3/2007 at 22:57

(4,525 days old)

by appnut (TX) &nbsp
&nbsp



Jon, it just occurred to me. I think the Whirlpool TT cousins don't need a sprinkler thingy when the top rack is removed. Teh back port "closes" when the rack is removed. I htink you will notice when you lower or raise the top rack, the tube that goes from the back of the dishwasher wall to under the spray arm to feed it water, fits into one of two ports, which opens a little flap. Just occurred to me.
---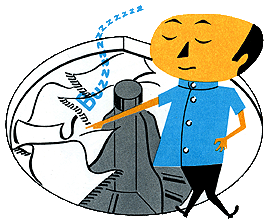 Comes to the Rescue!

The Discuss-o-Mat has stopped, buzzer is sounding!!!
If you would like to reply to this thread please log-in...