Cool Washer Stuff on Amazon:
scroll >>> for more items
Post# 210480 , Reply# 1 &nbsp 5/17/2007 at 05:33

(4,509 days old)

by toggleswitch (New York City, NY) &nbsp
&nbsp
What is 11 liters amoung friends?



10% in accounting and finance is considered a normal rounding and/or measurement variation /error.
The size may be the same, but stated more conservatively to meet some orgaiziation's approval or rating certification.

If the drum size is indeed smaller, could it be sound and/or heat insulation in the the main cabinet?
Post# 210523 , Reply# 2 &nbsp 5/17/2007 at 11:04

(4,509 days old)

by foraloysius (Leeuwarden, Friesland, the Netherlands) &nbsp
&nbsp



Askomiele,

What was the brand of the old dryer? Sounds like it had a somewhat larger drum than most European dryers. I don't know much about the size of the newer dryers, but older Mieles used to have a 103L drum and AEG's a 106L one.

Are you looking for a condenser dryer or a vented one? Bosch have 7kg capacity dryers, perhaps those drums are a bit bigger. I don't think there is much difference in size with a 5kg dryer.
---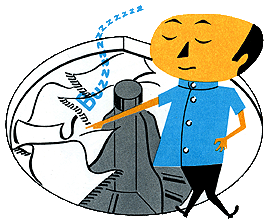 Comes to the Rescue!

The Discuss-o-Mat has stopped, buzzer is sounding!!!
If you would like to reply to this thread please log-in...