Cool Washer Stuff on Amazon:
scroll >>> for more items
Post# 211836 &nbsp 5/23/2007 at 10:38

(4,383 days old)

by washerboy (Little Rock Arkansas) &nbsp
&nbsp



I bought a GE washer and dryer new in 2003 or 04...I dont know if it's just me..but it seems like my clothes always have more lint on them than what I remember. I have to be very careful with sorting. I was wondering....I've noticed on most washers that during the wash and rinse cycles there is a water return. I'm assuming the water in the tub is being pumped through a filtering system to remove lint. My washer does not do that...does anyone know..is that the way it was designed or should I have it looked at? I had an GE filter flo before the current machine...it had a basket/plate that sat on the agitator and caught lint..my new one does'nt have anything like that. Appreciate anyones thoughts.
Post# 211996 , Reply# 2 &nbsp 5/24/2007 at 09:37

(4,382 days old)

by rinso (Meridian Idaho) &nbsp
&nbsp



I firmly believe the place to remove the lint is in the washer, not the dryer. Really, the function of a lint filter in a dryer is to keep the lint out of the exhaust system, though it does sort of vacuum lint off clothes.

Many newer top load washers have a passive lint filter, if any at all. I really doubt their effictiveness, such as the under the tub placebo lint filter that WP/KM/et.al. use. G.E. who was the bench mark with its Filter-Flo system no longer uses any type of lint seperator in its new agitator machines.

As far as Front Loaders, they once had have inherently better lint reduction characteristics just by their design and gentle washing. However, as less and less water is used, their action becomes less cushioning and they are now starting to generate some linting. They could use a postive recirculating filter as well.

And, don't even get me started on pet hair. We have two cats and could use a good old fashioned "pump the water through the filter" machine.
---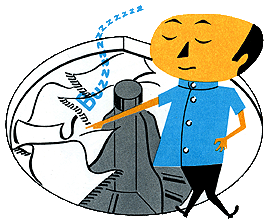 Comes to the Rescue!

The Discuss-o-Mat has stopped, buzzer is sounding!!!
If you would like to reply to this thread please log-in...