Cool Washer Stuff on Amazon:
scroll >>> for more items
Post# 218962 &nbsp 6/27/2007 at 22:57

(4,284 days old)

by powerfin64 (Yakima, Washington) &nbsp
&nbsp



Howdy Everyone. Thought I would give everyone a rundown on the Maytag Dishwasher Recall.
Im one of the Millions of homeowners that is involved in it.
My Maytag Dishwasher was purchased in January of 2000, TOL model(MDB9100AWW) which was rated top Dishwasher by consumer Reports of that year, and I have to say its the BEST Dishwasher I've owned.

This is what is included in fixing/replacing in the recall:

ALL Wiring from motor to control panel.
New Insulation(if it was damaged from the Rinse despenser agent, leaking)
The COMPLETE INNER dishwasher Door.(Rinse agent despenser, covered soap cups despenser, sound deadening package)
New Door Seal

The repair guy was here about 50 minutes, start to finish. Ran a brief empty cycle to make sure the covered soap lid opens correctly.

I was suprised to find, that my old inner dishwasher rinse despenser had been leaking alittle, but not too bad. The repair guy said he hasn't seen a "Really Bad one" yet since he's involved in doing these recalls.
He let me keep all the old stuff he replaced, wiring, inner door etc. I have no idea what I'll do with all of it, but Im sure I'll figure something to do with all of it.
I haven't ran a full cycle yet to see how things are and if its as quiet as it was yet. but I'll let you know.

Is anyone else taken part of this recall? How did it go?

Rich

Post# 219050 , Reply# 2 &nbsp 6/28/2007 at 09:10

(4,284 days old)

by seeitrun2006 (Braselton/Hoschton GA) &nbsp
&nbsp
We replaced ours with a Whirlpool



and got a meer $75.00 rebate but at least it's something. Our Maytag was the middle of the road model and was 9 years old. The wiring was black where it passes between the tub and the door leading down to the motor where the rinse aid dispenser had leaked. Kinda scared us so we replaced it. Plus I had read where it was taking some people up to 6~8 weeks for the replacement to take place. Cut our losts and replaced it!

I do admire Whirlpool offering to do the recall unlike Maytag when you called the "1-800-it's your fault" number and all you got was "sorry it's not Maytag fault you have a piece of crap in your home".

Don't get me started with Maytag! Such a shame a great company was litterally flushed right down the toliet!
---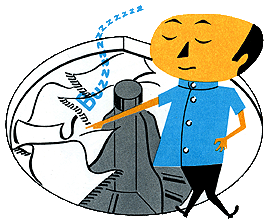 Comes to the Rescue!

The Discuss-o-Mat has stopped, buzzer is sounding!!!
If you would like to reply to this thread please log-in...