Cool Washer Stuff on Amazon:
scroll >>> for more items
Post# 254678 &nbsp 12/17/2007 at 09:57

(4,112 days old)

by seeitrun2006 (Braselton/Hoschton GA) &nbsp
&nbsp



I have posted about our new Duet we took delivery on 11-12-07 on another thread.

I used the Sanitary cycle for the first the first time yesterday.
The load consisted of:
10-bath full size bath towels, 14-wash clothes, 4-hand towels, 4 dish towels, 4-dish cloths and 6 pairs of tube socks. A good size "Bob Load" in my opinion. Used Tide liquid HE 2x with 1/4 of cup washing soda and Downey for the rinse.

Started the washer at 9:30 am. It did not finish until 12:30 pm. But everything in the load came our sparkling clean and smells really fresh. In the past we have had problems getting odors out of our bath towels. With this cycle it heats the water to super hot per the control panel. Don't know what degrees it heats too.

It handled the spins cycle well and it did not spend a lot of time rebalancing. Guess maybe since a lot of the items were about the same weight.

Next time I use it I will plan ahead and do something fun for 3 hours while my towels are getting sanitized.


Post# 254785 , Reply# 2 &nbsp 12/17/2007 at 18:31

(4,111 days old)

by appnut (TX) &nbsp
&nbsp


Post# 254957 , Reply# 3 &nbsp 12/18/2007 at 07:56

(4,111 days old)

by seeitrun2006 (Braselton/Hoschton GA) &nbsp
&nbsp
Sorry no pics



Hey Funguy,

Let's see some pic's of your laundry appliances!

You want to see a picture of my machine go to the link I have attached. I just don't have time to take any pic's at the moment. CLICK HERE TO GO TO seeitrun2006's LINK
Post# 254973 , Reply# 4 &nbsp 12/18/2007 at 09:48

(4,111 days old)

by aldspinboy (Philadelphia, Pa) &nbsp
&nbsp


Post# 258820 , Reply# 5 &nbsp 1/9/2008 at 12:34

(4,089 days old)

by rp2813 (The Big Blue Bubble) &nbsp
&nbsp



I thought my Duet only heated the water for the Sanitary cycle but have since read up in the manual and saw that it also will heat the water on the Heavy Duty cycle, but I presume not to the same temp as is used for Sanitary. I don't use bleach very often when I wash my white loads so instead of the Whitest Whites cycle which basically just provides an extra rinse to get all of the bleach out, I use the Heavy Duty cycle since it will keep the hot water hot.
Post# 259018 , Reply# 7 &nbsp 1/10/2008 at 10:36

(4,088 days old)

by rp2813 (The Big Blue Bubble) &nbsp
&nbsp



Right, but I think the Duet still wants incoming water to be at least 120 degrees in order for the on board heater to bring it up to proper washing temperature. Mine is only about 6' from the water heater but I often will run the hot water at the laundry sink first. These machines use so little water compared to a top loader that I feel even a small amount of cold water could throw things off.
Post# 259024 , Reply# 8 &nbsp 1/10/2008 at 12:04

(4,088 days old)

by seeitrun2006 (Braselton/Hoschton GA) &nbsp
&nbsp
I forgot to add a comment



We have a water circulator on our hot water line which continuously circulates hot water. At the tap the water only runs for about second or two then it's hot. It has saved us a TON of water since GA is still stuck in this drought. We've had it for almost 10 years now. My wife's aunt in West VA. has one and swears by it as much as we do!

Having this device has also cut down on the lenght of time our Whirlpool dishwasher runs. We set it to use the HI-TEMP option. Since the water is aleady hot it has to heat less. It's one of the newer models DW we've had for less then a year.
Post# 259170 , Reply# 11 &nbsp 1/10/2008 at 23:07

(4,087 days old)

by appnut (TX) &nbsp
&nbsp


Post# 259213 , Reply# 12 &nbsp 1/11/2008 at 05:58

(4,087 days old)

by seeitrun2006 (Braselton/Hoschton GA) &nbsp
&nbsp
Hot Water Circulator



tlee618,

I can't really tell if we have seen an increase in the power bill as the circulator was in included in the house when we had the house buildt in 1998. It probaly draws as much curretly as a small portable fan. I did have to replace the oringinal circulator pump about three years ago. Did not use for about a month and the power bill did not change at all that I remember.

We heat water with gas (in case of power outage we have hot water). I think it helps with the gas bill a little not really sure. I would think it is a little lower since the water heater isn't drained down trying to get hot water.

I hope this helps!
---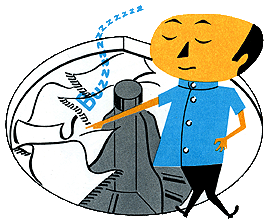 Comes to the Rescue!

The Discuss-o-Mat has stopped, buzzer is sounding!!!
If you would like to reply to this thread please log-in...