Cool Washer Stuff on Amazon:
scroll >>> for more items
Post# 255039 &nbsp 12/18/2007 at 16:37

(4,293 days old)

by pulsator (Saint Joseph, MI) &nbsp
&nbsp



My mom's fiance has a house that he is renting to his son and a friend whil they are in college, and yesterday, all hell broke loose on their appliances! They have a Bosch washer and dryer, just like in the pic below, except the dryer is vented not a condensor dryer. The washer piggy-backs power off the dryer and the dryer died yesteray along with their furnace, and dishwasher. Mom's fiance sent me on a quest for a new washer, dryer, and dishwasher, and I managed a brand new GE set and a Whirlpool dishwasher (the older Whirlpool wash style, pre tall tub) for just under $800. As a thank you, mom's fiance gave me the Bosch set as the washer still works quite well and he's going to get the dryer fixed for me! My question is is there any special way to stack the Bosch set? I won't be using the dryer for a while, but I need it to piggy back power off of it for the washer. Does the Bosch set stack similarly to the Miele with a special kit? They are going to be on a cement floor...
Thanks for any help!!!
Post# 255069 , Reply# 2 &nbsp 12/18/2007 at 18:58

(4,293 days old)

by zipdang (Portland, OR) &nbsp
&nbsp



Nice set Jamie! I used to have that set with the vented dryer. Ah, the memories. Can't remember what the dryer model number was, but I think the washer was a WFK2401. Anyway, mine weren't stacked, but I did check into it. I seem to recall that they do require a special stacking kit that is used in place of the washer's top. Not too long after I bought my washer Bosch came out with the Axxis line, and I'm not sure if anything changed with regard to stacking.
---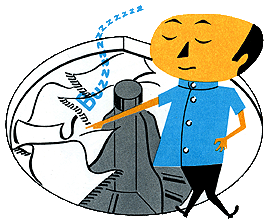 Comes to the Rescue!

The Discuss-o-Mat has stopped, buzzer is sounding!!!
If you would like to reply to this thread please log-in...