Cool Washer Stuff on Amazon:
scroll >>> for more items
Post# 255256 &nbsp 12/19/2007 at 16:21

(4,175 days old)

by pulsator (Saint Joseph, MI) &nbsp
&nbsp



I got the Bosch dryer all wired up and decided to give it one more try to see if maybe the drive over wiggled anything enough to make it work again... Miraculously, it works fine now! YAY!! However, it sounds as though it may need a new belt, it squeaks a bit as it goes and especially when it starts up. Anyway, I also got a chance to play with the washer, I loaded it up with some t-shirts, put it on warm/regular and started it up. I watched the water level go up and up and up, and of course, I was happy to see that the Bosch wasn't shy with water. But by the time it reached over half full of water, I decided something might be wrong. I touched the glass and it was VERY hot. I went to the back and gave the area next to the hot water connection a sharp pound with my fist and the water promptly shut off. I drained the machine and decided to retry ready to pound when the cold shut off, this worked, but boy is it a pain in the ass everytime I want to do a load! My question is, what's wrong? Why is the valve sticking open? Does it need replacment? How much would that cost? THANKS!!

P.S. I'll post pics of the set as soon as I locate my camera, Im pretty sure it's on my desk over at my dad's house.
Post# 255628 , Reply# 1 &nbsp 12/21/2007 at 14:33

(4,173 days old)

by pulsator (Saint Joseph, MI) &nbsp
&nbsp


Post# 255948 , Reply# 2 &nbsp 12/23/2007 at 14:34

(4,171 days old)

by super32 (Blackstone Massachusetts) &nbsp
&nbsp
Valve issue



I take it this is a compact model/set? In either case, a water valve can get grumpy like that. Sometimes it happens in areas were the water is hard or full of other sedament. Replacing the valve should do the trick. It sould not be very expensive and is not hard to do.

Just dont forget to trun the water off in the mean time.


Scott
---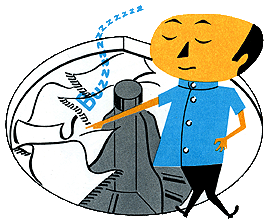 Comes to the Rescue!

The Discuss-o-Mat has stopped, buzzer is sounding!!!
If you would like to reply to this thread please log-in...