Cool Washer Stuff on Amazon:
scroll >>> for more items
Post# 46215 , Reply# 1 &nbsp 10/2/2004 at 23:26

(6,755 days old)

by CleanteamofNY ((Monroe, New York) &nbsp
&nbsp


Post# 46219 , Reply# 2 &nbsp 10/3/2004 at 01:45

(6,755 days old)

by DADoES (TX, U.S. of A.) &nbsp
&nbsp



Compwhiz,

It's the pause during drain (from opening the lid) that triggers the transmission to shift into spin. If you notice when you don't open the lid during drain, there is a pause as the timer turns an increment from drain to spin -- the same effect occurs when you open the lid during drain. The transmission doesn't know the difference, it just 'knows' there was a pause and when the motor restarts running in the same direction, SPIN.

If you aren't aware, the motor is reversible -- it runs one direction for agitate, and the other direction for drain AND spin. During agitation, there are some cams and other mechanisms in the transmission that preset themselves so that when the motor stops and reverses, it will first do a neutral drain. Then when the motor pauses and restarts again in the reverse direction, the cams 'release' and shift the tranny into spin instead of neutral drain.

The very first direct-drive machines didn't have the neutral drain -- they had no choice but to spin-drain.
Post# 46274 , Reply# 5 &nbsp 10/4/2004 at 14:08

(6,753 days old)

by appnut (TX) &nbsp
&nbsp


Post# 46279 , Reply# 6 &nbsp 10/4/2004 at 15:15

(6,753 days old)

by peteski50 (New York) &nbsp
&nbsp
Whirlpool DD



My mom has about 1995 DD Whirlpool and she said every so often she will find clothes soaking wet after the final spin and needs to reset to do the final spin. She had the repair check it out and they could not find anything wrong with the machine. She did state that it always happens on a full load. She never overloads. This happens every so often and not on all full loads. Maybe a freaky glitch with the DD machines.
Peter
---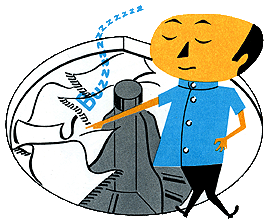 Comes to the Rescue!

The Discuss-o-Mat has stopped, buzzer is sounding!!!
If you would like to reply to this thread please log-in...