Cool Washer Stuff on Amazon:
scroll >>> for more items
Post# 46736 &nbsp 10/11/2004 at 14:36

(6,735 days old)

by Launderess (Quiet Please, There´s a Lady on Stage) &nbsp
&nbsp



Many seem to rave about front loaders with built in heaters, others say they are not required if one has access to plentiful hot water. Having owned both types can say while I appreciate the benefits of being able to heat water to temps in excess of 160F useful, also have plenty of hot water which comes at 140F or so during summer and higher during the winter.

One problem I see with many front loaders sold in America, is they use 120v for heating, which makes for long cycle times. IIRC a poster on THS stated his Danby would heat to 200F, but took over 2 hours to complete a heavy cottons cycle. To me that seems a very long time to have laundry tumbling about, even if front loaders are more "gentle" than top loaders.

To my mind's eye, American appliance makers are producing uber sized washers so one can do more and in some way compensate for long cycle times. In other words your laundry will take over one hour or longer to do, but you can do more of it at one time.

Thoughts?

Launderess
Post# 46938 , Reply# 4 &nbsp 10/13/2004 at 22:13

(6,733 days old)

by Launderess (Quiet Please, There´s a Lady on Stage) &nbsp
&nbsp



Hoovermatic,

Not doubting profile washes have their place, and yes detergents are adjusting to the reality that more and more laundry is being done in cold and warm water. But only natural enzymes are killed off by temps in excess of 60C. There are many enzymes used in laundry and automatic dishwasher detergents that work quite well in hot water temps. How else could automatic dishwasher detergents with enzymes work when basically all dishwashers (at least those in the US) start with hot (120F) or above water?

Granted it is not the most efficient use of water, but can obtain much of the same effects of profile washing by pre-soaking/washing white laundry in warm water before washing in hot. Coloured clothing which is washed in warm water should be fine with a quality detergent and proper cycle length/contact time.

Launderess

---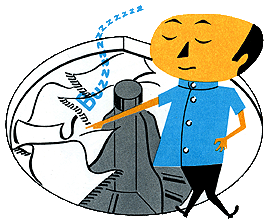 Comes to the Rescue!

The Discuss-o-Mat has stopped, buzzer is sounding!!!
If you would like to reply to this thread please log-in...