Thread Number: 33039
Dishwashers: Tall Tub vs Short Tub
[Down to Last]
Cool Washer Stuff on Amazon:
scroll >>> for more items
Post# 497489 , Reply# 1 &nbsp 2/18/2011 at 19:12

(4,670 days old)

by Frigilux (The Minnesota Prairie) &nbsp
&nbsp



No idea. I've had several tall-tub dishwashers and none of them had mechanical problems (Frigidaire, Maytag, LG). Both the Frigidaire and Maytag dishwashers had mother board issues, but they weren't related to the tub size.

I wouldn't trade the flexible capacity of a tall-tub! There were some complaints about items in the corners of the top rack not getting clean in Whirlpool-made dishwashers awhile back, but I think they've been resolved.
Post# 497490 , Reply# 2 &nbsp 2/18/2011 at 19:19

(4,670 days old)

by laundromat (Hilo, Hawaii) &nbsp
&nbsp



I have had both but liked GE's (GLD4400) the best. It retails for around $400 and has a full size spray arm under each rack (upper and lower) as well as a "whirly bird" sprayer on the roof. it filters out 100% of the wash and rinse water 100% of the time and I never had to pre rinse or put back anything that was not thoroughly cleaned. everything sparkled and it was very quiet.My second favorite was a regular set model by Whirlpool. I liked the silverware basket on its door.that one was a convertible.
Post# 497539 , Reply# 6 &nbsp 2/19/2011 at 05:53

(4,669 days old)

by mrb627 (Buford, GA) &nbsp
&nbsp
Big Hands


Post# 497676 , Reply# 8 &nbsp 2/19/2011 at 15:25

(4,669 days old)

by neptunebob (Pittsburgh, PA) &nbsp
&nbsp



Malcolm, you are so right. I installed our new KA tall tub and I don't know what the manufacturers were thinking. My hands are fairly narrow and I had a heck of a time connecting the wires and hoses. I guess if the machine ever needed new parts, it would have to come out of its place. Maybe it would have helped if your repairman maybe was in the band rather than on the football team!
Post# 497727 , Reply# 15 &nbsp 2/19/2011 at 17:27

(4,669 days old)

by mrb627 (Buford, GA) &nbsp
&nbsp
Bosch Machines



The Bosch Dishwasher was by far the easiest machine I have ever dealt with as far as installation goes. It slid right into the opening and the water and electrical connections are made on the front of the machine base. Also, the base of the machine is relatively solid which helps it contain most motor noises. Pretty nice machines for the pricepoint.

Malcolm
Post# 497774 , Reply# 16 &nbsp 2/19/2011 at 20:20

(4,669 days old)

by Frigilux (The Minnesota Prairie) &nbsp
&nbsp


Post# 498067 , Reply# 17 &nbsp 2/20/2011 at 20:54

(4,668 days old)

by volsboy1 (East Tenn Smoky mountains ) &nbsp
&nbsp



Well 75% of the short tubs have a lot more power but I doubt he was talking about a close out Kenmore Ultra Wash/Whirlpool Power clean.That is one of the best systems that was ever made I am partial to old Kitchenaids though.I know some stores will charge extra HH Greg Samsung./ L.G. dishwasher's if it takes to long or they can't get it in there cause if your like me I put new floors in my kitchen ever 4 or so years but I don't yank out the D/W,who is going to see it? These new Dishwasher's pump like 10 gallons a min versus 60 for you Moms machine. I do love my G.E. Monogram D.W. I got last year it washes great.Finnish is the only Detergent that I have found that works they have improved there formula unlike Cascade(it seems) but I still have to put 1/8th Ts of Phosphates in the main wash cup.
---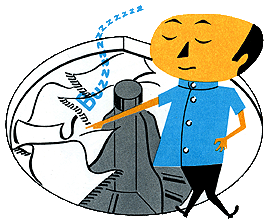 Comes to the Rescue!

The Discuss-o-Mat has stopped, buzzer is sounding!!!
If you would like to reply to this thread please log-in...