Cool Washer Stuff on Amazon:
scroll >>> for more items
Post# 503447 &nbsp 3/12/2011 at 03:57

(4,655 days old)

by mrb627 (Buford, GA) &nbsp
&nbsp


Post# 503468 , Reply# 1 &nbsp 3/12/2011 at 07:52

(4,655 days old)

by Logixx (Germany) &nbsp
&nbsp



Link?

If it's about controlling appliances via ones smart phone... Bosch/Siemens offered this technology years ago! It just didn't catch on. They even had a washer (a prototype) that would give you a call and say something like: this is your washing machine; your laundry is done!

Connected appliances are nothing new - most people just don't trust them, understand how to use them, think it's all too expensive etc.

Miele currently offers an iphone app for some of their appliances - at least over here.
---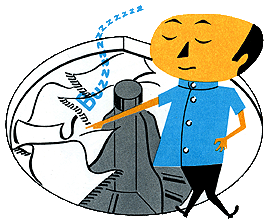 Comes to the Rescue!

The Discuss-o-Mat has stopped, buzzer is sounding!!!
If you would like to reply to this thread please log-in...