Cool Washer Stuff on Amazon:
scroll >>> for more items
Post# 508000 &nbsp 3/29/2011 at 19:09

(4,631 days old)

by laundromat (Hilo, Hawaii) &nbsp
&nbsp



I went to see my public defender yesterday and had him help me with my case against Social Security. I went to go catch the 4PM bus at the mall around 2PM.to pass the time away, I went to go look at the Kenmore line up at Sears. I went to the appliance department where they have the line of discontinued/damaged models and saw a Frigidaire 3.5cu ft washer tagged from $899 to $251. I got a salesman too help me make the deal and he remembered me from a while ago when he was questioning the reversability of front loading washer doors. Anyway, I had exactly $180 in cash and he sold the unit,a discontinued model never used and still with shipping stuff on it for $150!!!!!!I am picking it up tomorrow.WOO HOO!!!!
Post# 508001 , Reply# 1 &nbsp 3/29/2011 at 19:25

(4,631 days old)

by appnut (TX) &nbsp
&nbsp


Post# 508079 , Reply# 2 &nbsp 3/29/2011 at 22:47

(4,631 days old)

by peteski50 (New York) &nbsp
&nbsp
Frigidaire!


Post# 508169 , Reply# 5 &nbsp 3/30/2011 at 09:52

(4,630 days old)

by pierreandreply4 (St-Bruno de montarville (province of quebec) canada) &nbsp
&nbsp


Post# 508206 , Reply# 7 &nbsp 3/30/2011 at 14:25

(4,630 days old)

by laundromat (Hilo, Hawaii) &nbsp
&nbsp



GLTF2490FS. Sears claimed it is a discontinued model but Lowes sells it for $629. I am pretty sure,like the Kenmore that is similar to it and I had about a year ago,it too will have the adjustable water level pressure valve.Those have a screw you turn counter clockwise to increase the water level. The Kenmore I had was filling just above the door opening and giving excellent results.I sold it to a customer for $599 including the 1 year warranty. They keep in touch with me and say nothing but good things about it.As far as detergents are concerned, I prefer Gain original scent.I use it (not the HE) in my new Miele along with the Gain fabric softener.The wash gets real clean. So clean,you can smell it!!!
---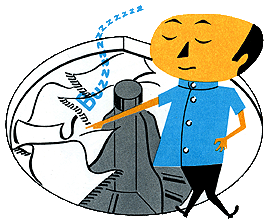 Comes to the Rescue!

The Discuss-o-Mat has stopped, buzzer is sounding!!!
If you would like to reply to this thread please log-in...