Cool Washer Stuff on Amazon:
scroll >>> for more items
Post# 508401 &nbsp 3/31/2011 at 14:30

(4,625 days old)

by franksdad (Greenville, South Carolina) &nbsp
&nbsp



Lately I've noticed when I remove laundry from my 2007 BOSCH Nexxt Premium dryer there is a lot of lint around the inside door front. When I pull laundry out of the dryer this lint gets on my dried laundry. The lint filter which is in the front of the dryer is no more full of lint than before. I keep the inside of the lint trap vacuumed out. Since this is a new phenonomem I was wondering if you all had any suggestions why this might be occurring. Is there a problem I should look into? Thank you. Jim
Post# 508404 , Reply# 1 &nbsp 3/31/2011 at 14:43

(4,624 days old)

by Spankomatic (Ukiah,CA) &nbsp
&nbsp


---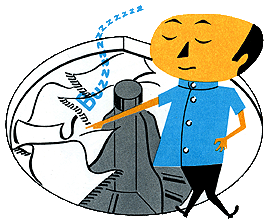 Comes to the Rescue!

The Discuss-o-Mat has stopped, buzzer is sounding!!!
If you would like to reply to this thread please log-in...