Cool Washer Stuff on Amazon:
scroll >>> for more items
Post# 511905 , Reply# 2 &nbsp 4/17/2011 at 07:32

(4,619 days old)

by GadgetGary (Bristol,CT) &nbsp
&nbsp
Pete


Post# 512083 , Reply# 3 &nbsp 4/17/2011 at 23:39

(4,618 days old)

by Pulsator (Saint Joseph, MI) &nbsp
&nbsp



I've seen this machine before and spoken to one of my sales guys at the local mom and pop appliance store back home, he told me that this dishwasher is completely new. It's not made by Asko! He said that Viking decided the Asko badged machines weren't good enough and decided to try their hand at designing and making their own dishwashers. The motor for the main wash pump is quite large actually. They had a motor out on top to display the size of it and I had to take a pic I was so impressed!
Post# 512136 , Reply# 4 &nbsp 4/18/2011 at 10:47

(4,618 days old)

by combo52 (50 Year Repair Tech Beltsville,Md) &nbsp
&nbsp
VIKING DW


Post# 512154 , Reply# 6 &nbsp 4/18/2011 at 13:31

(4,618 days old)

by gansky1 (Omaha, The Home of the TV Dinner!) &nbsp
&nbsp

Checkrate/Likes

&nbsp

1

&nbsp &nbsp




Made by Viking - not a rebadge. I would imagine they have sourced components from all over, as all d/w makers do. IIRC, this is a 24" deep dishwasher, John. We poked and prodded one at our local store here over new years. Interesting machine for sure. I really wonder what will come of that filter cleaning system they show in the video with the non-phosphate detergents and very hard water like we have here. 14-20 grains will do a quick number on that. You can see the water spots on the tank in the display model already.
---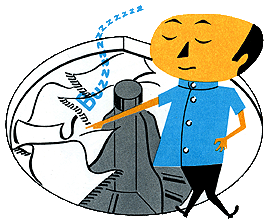 Comes to the Rescue!

The Discuss-o-Mat has stopped, buzzer is sounding!!!
If you would like to reply to this thread please log-in...