Cool Washer Stuff on Amazon:
scroll >>> for more items
Post# 512183 &nbsp 4/18/2011 at 16:21

(4,611 days old)

by mysteryclock (Franklin, TN) &nbsp
&nbsp



OK, so Tide is running a promotion to win this new W&D set from Haier. Is it just me or do they sort of strongly resemble the Bosch Nexxt architecture machines (perhaps Vision ones?) I know Bosch is exiting the full-sized W&D business - could Haier have picked up the IP and designs to get a quick entry into the market?

The dryer ( www.haieramerica.com/en/product/H... ) especially resembles the Bosch (microsites.boschappliances.com/pr... ) , from the lower "lip" on the door to the vent hole pattern in the back of the drum.

Hmmmm........ CLICK HERE TO GO TO mysteryclock's LINK
Post# 512319 , Reply# 3 &nbsp 4/19/2011 at 08:25

(4,610 days old)

by JoeEkaitis (Rialto, California, USA) &nbsp
&nbsp


Post# 512327 , Reply# 5 &nbsp 4/19/2011 at 08:57

(4,610 days old)

by mysteryclock (Franklin, TN) &nbsp
&nbsp



Well in this case it might not be a bad thing - if they managed to outsource the production to the New Bern Bosch plant as sort of a "private label" deal then those folks in NC get to keep their jobs! And if these are based on the recently introduced (then discontinued) Vision series then Bosch gets some payback on their reengineering $s they spent introducing a true horizontal-axis FL (as opposed to the tilted Nexxt.)

On the other hand, if they just licensed the designs and are putting them together in some cheap offshore location, I'm much less impressed.
---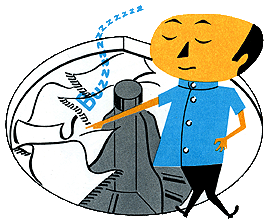 Comes to the Rescue!

The Discuss-o-Mat has stopped, buzzer is sounding!!!
If you would like to reply to this thread please log-in...