Thread Number: 34342
Dishwasher water starved need help/advice
[Down to Last]
Cool Washer Stuff on Amazon:
scroll >>> for more items
Post# 515467 &nbsp 5/3/2011 at 15:36

(4,603 days old)

by volsboy1 (East Tenn Smoky mountains ) &nbsp
&nbsp



My G.E. Monogram is being water starved I think.Our water pressure is VERY VERY high and we had have a reducer installed years ago.My dishwasher is not getting enough water cause I have always heard some cavitation in it but G.E.s have always done that.I did a test Sunday I loaded it and set it like we always have to, the longest wash there is.Today I loaded it full and set it on light wash/add heat and when it went in the main wash I added a half gallon of water to it and they came out cleaner than they ever have.The tops of the glass were clean no food or anything.Is there anyway to fix this I have called the plumber and he said the reducer is turned as high as it goes.I have a manual and it shows pics of where the water is supposed to be and well it falls short.Anybody have any ideas?
Post# 515504 , Reply# 2 &nbsp 5/3/2011 at 20:09

(4,602 days old)

by volsboy1 (East Tenn Smoky mountains ) &nbsp
&nbsp



The water pressure reducer was installed years ago and the dishwasher maybe is a year old that is it.I hate having that thing on there but we were replacing faucets and water valves all the time before that.I don't know what to do but the washing is not good but you add that half gallon of water and washes fine.
---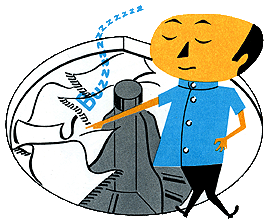 Comes to the Rescue!

The Discuss-o-Mat has stopped, buzzer is sounding!!!
If you would like to reply to this thread please log-in...