Cool Washer Stuff on Amazon:
scroll >>> for more items
Post# 516334 &nbsp 5/8/2011 at 08:50

(4,591 days old)

by Tomturbomatic (Beltsville, MD) &nbsp
&nbsp

Twice now when I have been washing bath sheets with Tide HE powder and STPP the machine has defaulted to a 4th rinse. I guess I was not careful in loading them and they had trouble distributing for the first spin. If the load distributes evenly, the machine will very slowly ramp up to full speed which usually spins out the wash water so gradually that there is no problem. If, however, the load does not distribute evenly after two or three tries, the machine just hauls off and goes into a spin that is slow enough to prevent crashing and banging from the unbalanced load, but is fast enough to spin out lots of water at once. With these bath sheets, that means it soon is choked with suds and has to stop and drain. It tried that twice, without success, so the load did not spin very much then, when the timer was about to show 35 minutes remaining and go into the first of three rinses, the time suddenly changed to 45 minutes and it began filling for the extra rinse. It managed to do a successful rinse and spin before beginning the usual three rinses. There was very little foam in any of the 3 rinses. All's well that ends well, etc.


Post# 516339 , Reply# 2 &nbsp 5/8/2011 at 09:23

(4,591 days old)

by chestermikeuk (Rainhill *Home of the RailwayTrials* Merseyside,UK) &nbsp
&nbsp
Sounds



normal on a day beginning with any letter!!! sometimes any machine defies loading measuring of detergent and what it may do....

The fagor produced the smoothest interim spin since using it last week, so much so I opened the integrated door to watch...THEN...when it had started to rinse out all that softened smooth water and started to rinse in that harsh water, making everything cold and rough, it started to spin like I`d thrown bricks in it...

BTW how do you load sheets by the way??

Post# 516365 , Reply# 3 &nbsp 5/8/2011 at 12:20

(4,591 days old)

by pierreandreply4 (St-Bruno de montarville (province of quebec) canada) &nbsp
&nbsp


Post# 516404 , Reply# 5 &nbsp 5/8/2011 at 18:02

(4,591 days old)

by Launderess (Quiet Please, There´s a Lady on Stage) &nbsp
&nbsp
Well It Would, Wouldnt' It?



On my "electronic"/manual controlled Miele if there is too much froth produced on the first spin (after the fourth rinse), then the machine will simply slow down to prevent damage, but still complete the spin. This means going into the following rinse not only with froth and perhaps water still in the drum but sump as well. This will cause all sorts of problems.

Not only are you now rinsing in water that isn't totally suds free, the pump still has to get rid of the froth in the sump and push it and the remaining from before out of the drain hose. This often leads to a very long lag as one hears the pump pushing but nothing is coming out of those. Worse the timer will start to spin regardless, however by program if there is too much water in the drum the timer will advance to the end of cycle without any spinning.

Your Miele's method makes sense in that the machine now knows there is froth to be cleared and adds an extra rinse to deal with the matter. Moi? I just bung some defomer down the detergent chute to break up the froth. Easier on the machine IMHO and does the job without having to add yet another (sixth) rinse.


Post# 516432 , Reply# 7 &nbsp 5/8/2011 at 20:24

(4,591 days old)

by pierreandreply4 (St-Bruno de montarville (province of quebec) canada) &nbsp
&nbsp


Post# 516436 , Reply# 8 &nbsp 5/8/2011 at 20:42

(4,591 days old)

by ronhic (Canberra, Australia) &nbsp
&nbsp
Maybe...


---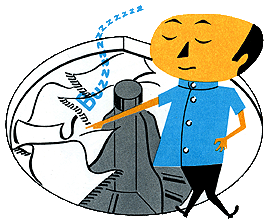 Comes to the Rescue!

The Discuss-o-Mat has stopped, buzzer is sounding!!!
If you would like to reply to this thread please log-in...