Cool Washer Stuff on Amazon:
scroll >>> for more items
Post# 517740 &nbsp 5/14/2011 at 12:53

(4,593 days old)

by Pulsator (Saint Joseph, MI) &nbsp
&nbsp



In just a couple weeks I'll be turning the big 21!!! As a birthday present from my mother and myself to myself, I'm getting a new Maytag Bravos dryer! The full size TOL machine with steam! I have been saving up for one for quite a while now and anticipate ordering one sometime in the next couple of days! My only issue is the door way. The new dryer is 29 inches wide and 29.25 inches deep. The doorway to the laundry room is 29 inches wide. Crap!!!! I understand that a panel can be removed so that the machine will fit through the door. Which panel is it? Is it the rear panel? Is anything attached to said panel? Any info would be greatly appreciated! I really hope I don't have to downgrade to a Bravos X dryer as I really want the beautiful styling of this TOL machine!
Post# 517750 , Reply# 1 &nbsp 5/14/2011 at 13:38

(4,592 days old)

by appnut (TX) &nbsp
&nbsp


Post# 519410 , Reply# 2 &nbsp 5/20/2011 at 22:20

(4,586 days old)

by laundromat (Hilo, Hawaii) &nbsp
&nbsp


Post# 519437 , Reply# 4 &nbsp 5/21/2011 at 00:29

(4,586 days old)

by laundromat (Hilo, Hawaii) &nbsp
&nbsp


Post# 519442 , Reply# 5 &nbsp 5/21/2011 at 00:43

(4,586 days old)

by Pulsator (Saint Joseph, MI) &nbsp
&nbsp



I personally don't mind when the drum gets tinted blue! It's hard to explain but, it kinda makes the dryer feel more mine, customized perhaps? A part of the family? I can usually tell a dryer is well loved when the drum is tinted blue and there aren't things like gum and such cooked to the drum. That's how our dryer was when I was growing up, it was a TOL Lady Kenmore and the drum had this beautiful blue tint from all the jeans my mom and dad wore. No gum or anything though, my mom was very strict about checking pockets!
Post# 519507 , Reply# 6 &nbsp 5/21/2011 at 12:23

(4,586 days old)

by yogitunes (New Jersey) &nbsp
&nbsp



Sometimes you can grab a few increments of width from a doorway, either remove the door, and hinges.....or even the trim can gain you an extra half inch or so....

each door way is different, your mileage may vary...

I have this issue with an older SQ dryer, won't fit down the stairwell, unfortunately I will have to disassemble it to get it down there, there is no other way....

makes you wonder sometimes when they build homes, they don't allow space to bring in furniture and appliances.....the last house we had, the laundry room door was 24 inches wide, had to take door and trim off to get portables thru there, and had a full size space setup, we ended up taking out the window to bring in the Neptunes...
---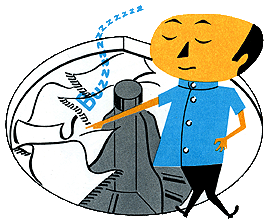 Comes to the Rescue!

The Discuss-o-Mat has stopped, buzzer is sounding!!!
If you would like to reply to this thread please log-in...