Thread Number: 34693
I have an ASKO Condensing Dryer listed For Sale on Craigslist
[Down to Last]
Cool Washer Stuff on Amazon:
scroll >>> for more items
Post# 520280 &nbsp 5/24/2011 at 22:22

(4,582 days old)

by dishwashercrazy (West Peoria, IL) &nbsp
&nbsp





I thought I would create this thread to announce that I have listed this dryer on Craigslist. Model: TD 77A-7705, S/N: 9609-023945 (February 1996). The pictures in the listing look like crap, but they appear fine on my computer.

I have also listed a Maytag Halo-of-Heat Avacodo KDG407 Dryer on Craigslist, which is mentioned in Imperial.


CLICK HERE TO GO TO dishwashercrazy's LINK on Peoria Craigslist
Post# 520685 , Reply# 1 &nbsp 5/26/2011 at 19:28

(4,580 days old)

by dishwashercrazy (West Peoria, IL) &nbsp
&nbsp
The ASKO Dryer is Sold





The ASKO Dryer has been spoken for, to be used for parts to replace the logic boards in another ASKO residing in the Cayman Islands. I spoke this afternoon to a couple of guys who have been searching desperately for the boards, even as far away as the U.K. But they were not having any luck finding the boards they need. At first, they were going to drive down to Peoria to pick the dryer up, but I offered to remove what parts they wanted. I ended up removing the three electronic boards, the motor, and the complete wiring harness. I took a whole box of parts to the UPS Store, and they are on their way to Chicago, and will be on their way to the Cayman Islands this Sunday.
---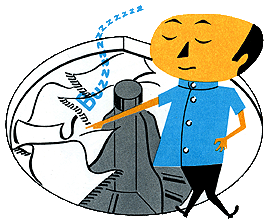 Comes to the Rescue!

The Discuss-o-Mat has stopped, buzzer is sounding!!!
If you would like to reply to this thread please log-in...